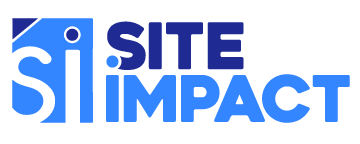 Site Impact
Site Impact
Site Impact specializes Private Label Email Marketing solutions & technology that are ideal for publishers, broadcasters and agencies who want a custom-branded application with 750 selects and filters that make ordering a 145M opt-in email list extremely simple and much more efficient. Streamline an advertiser's capabilities by providing geo-targeted, hyper-local, email marketing and digital advertising. With unheard of competitive wholesale pricing, real-time reporting as well as custom API's and integrations, Site Impact is truly Email Marketing, simplified.
Purpose
As a growing and evolving company, Site Impact has molded its company culture into something truly unique. More than just great perks, company parties, and flexible schedules, Site Impact is building a culture of empowerment, growth, and innovation by focusing on core values and ideals.
Vision
Service | Innovation | Teamwork | Excellence. Drive results for our clients, build a dynamic company culture and make an impact!
Mission
SITE IMPACT OFFERS MARKETERS A RELEVANT, RELIABLE AND CUSTOM SOLUTION TO ENGAGE CONSUMERS THROUGH INNOVATION AND PROPRIETARY TECHNOLOGY.
Additional Culture Details
The Site Impact team consists of a talented group of individuals who strive to achieve and fulfill their career goals as well as the goals of the company, working closely together to provide our clients with a superior level of service.