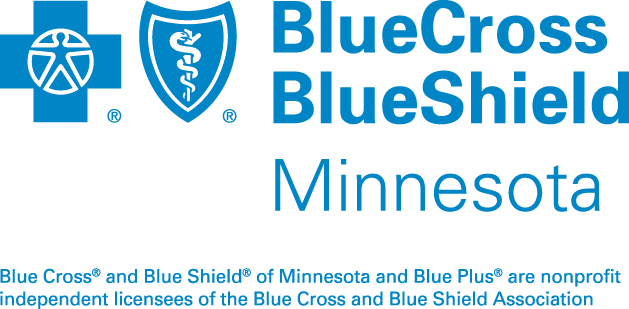 Blue Cross and Blue Shield of MN
Blue Cross and Blue Shield of MN Overview
Purpose
Inspire Change. Transform Care. Improve health.
Vision
Be the customer's first choice by reinventing ourselves and the system.
Mission
Inspire Change. Transform Care. Improve health.
Additional Culture Details
Culture is how we live and breathe our values…every day. our values are:

1.Put the Customer First. We want us to be the company of choice for our customers. For customers to love us, we need to be a place where people love to work. If we set our hearts and minds on putting the customer first and being a best place to work, we will be unstoppable.

2.Own It. Culture is personal. Each of us plays a role in making this a great place to work and doing what is best for customers. To deliver our strategy, we must be accountable, do what we say, and walk the talk toward reinvention. This will require us to own our deliverables, own our goals and own our promises to our customers and to each other.

3.Be Remarkable. If we seek to be the best Blue plan in the nation, we need to demonstrate excellence in all that we do and be remarkable in the eyes of our customers and our partners. If we want customers to choose us, associates to join us, and partners to prefer us, we need to be remarkable. I know that each of you has 'remarkable' in you, and that we will excel when we each seek to be better tomorrow than we are today.

4.Find a Better Way. Our strategy is all about reinvention and innovation. There is no way we can achieve our potential unless we find better ways to do the small things and be bold about tackling big problems. Finding a better way isn't just about reinvention, it's also innovation and improvement.

5.Do the Right Thing. We have a proud history of doing the right thing for our customers, our people and our community. This value is about upholding our ethics, putting customers at the center of everything we do and making tough choices about where we focus our energy.

6.Succeed Together. Our success depends upon our collective talent, our differences and distinction and the unification of that diversity into an aligned and collaborative matrix.
Employees
3,533 US Employees
Awards
Top Workplaces Regional Awards