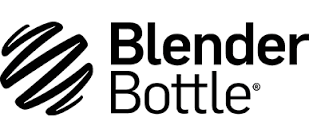 BlenderBottle Company
BlenderBottle Company
In 2000, Steve and Kim Sorensen took a simple piece of wire, purchased at a hardware store, and formed the original BlenderBall® wire whisk. Always entrepreneurial, they saw beyond the simple ball, recognizing its potential to revolutionize the way supplements are mixed and consumed. The vision that started as a home-based business quickly evolved, and is now a team of some of the best designers and engineers in the world.

It didn't happen through elaborate marketing efforts. Quite simply, BlenderBottle became a worldwide brand because our products work.

But we do more than just sell bottles. We simplify and improve everyday life. We challenge the status quo with every solution we create. And we're just getting started.
Mission
We are no ordinary company. We believe in innovation, quality, and excellence. We challenge the status quo. We deliver solutions. Driven by passion and customer focus, we design and manufacture high-quality products that simplify and improve everyday life.
Additional Culture Details
Beyond The Bottle:
Since revolutionizing the market with the BlenderBall® wire whisk and the BlenderBottle® Classic™ shaker cup, BlenderBottle Company has become a global leader in the health and fitness industry. Our passion for innovation, quality, and excellence has led us to release a variety of premium shaker cups and storage systems over the years—all designed to help people reach their health and fitness goals.

Step Up:
A career at BlenderBottle is not about punching the clock. It's about embracing exciting and fast-paced opportunities that sharpen your skills, drive innovation, and play an integral role in growing a global brand. When you step up to a career at BlenderBottle Company, you sign up for bold action and invigorating synergy. You agree to face—and break through—new challenges every day.

Work All In, Play All Out:
Our culture is passionate, entrepreneurial, and energetic. We innovate. We collaborate. We strive for excellence. We recognize. We celebrate. We connect. We host athletic events, seasonal celebrations, and team-building activities to create unity and reward accomplishment.