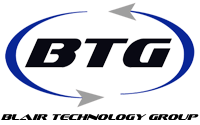 Blair Technology Group
Blair Technology Group
We are a computer refurbishing company. We buy, clean, repair and resell computers in compliance with R2 regulations.
Mission
Plain and simple, we're going to do the best job we possibly can. We stay current or ahead of eCommerce standards of performance. Ultra fast shipping, guaranteed product, great customer service.
Additional Culture Details
Blair Technology Group is a family run business that operates as such. Even with continued growth and added employees, the family values have not changed. Employees are empowered to create the best environment possible and the success of the company is a result of that.