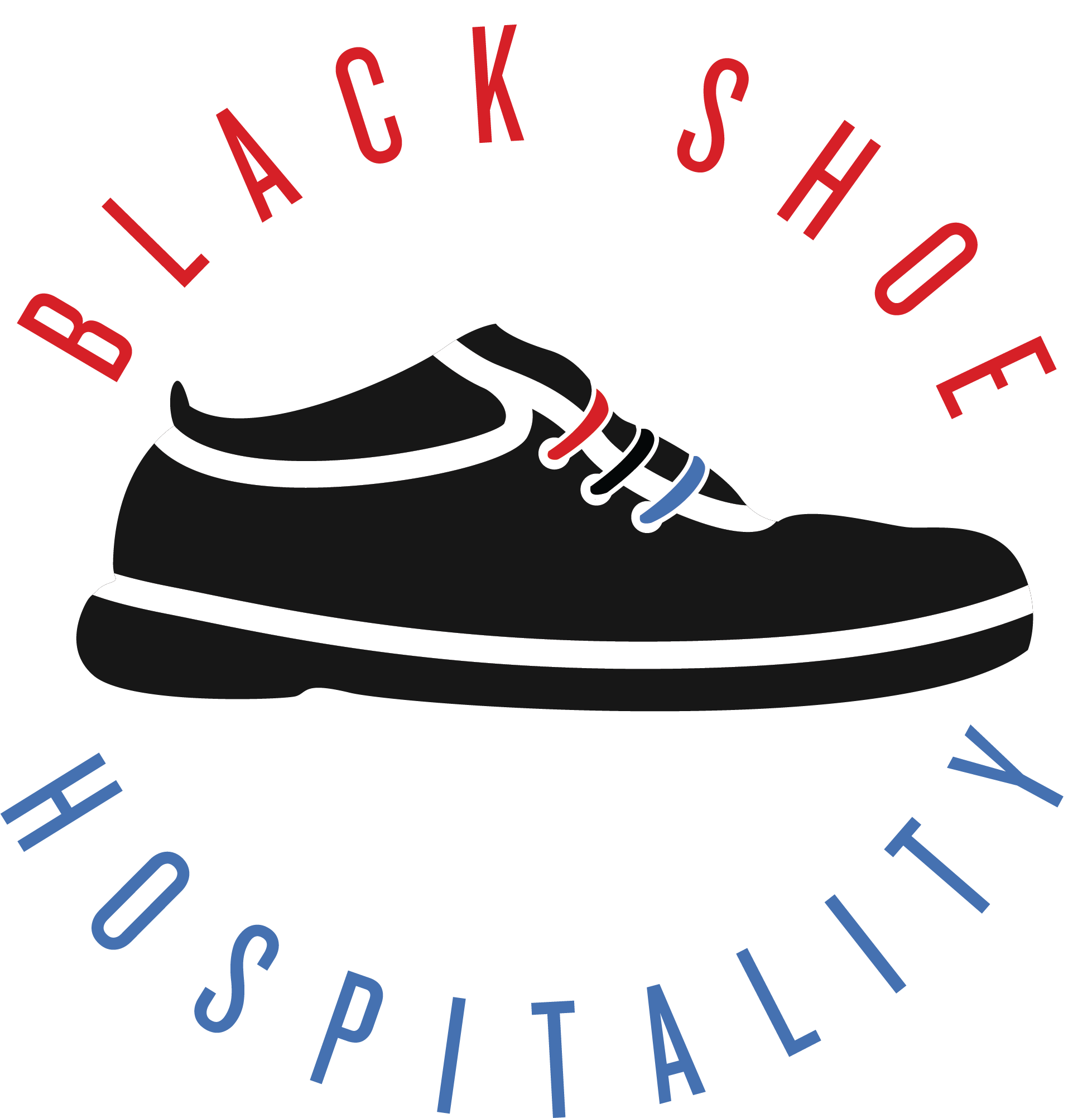 Black Shoe Hospitality
Black Shoe Hospitality
Black Shoe Hospitality owns and operates four popular Milwaukee-area restaurants. Maxie's, two locations of Blue's Egg, and Story Hill BKC have become important parts of their communities. Black Shoe supports the restaurants with Black Shoe Bakery and Black Shoe Catering.

Black Shoe represents our style of hospitality. Its thoughtful preparation and an honest day of restaurant work in a good pair of shoes. Black Shoe's goal is to provide Milwaukee with excellent dining experiences.

Our approach is happy people making people happy. The first step is creating an awesome team atmosphere. The team can then provide our guests excellent experiences. We have high-quality food and service standards, and we hire high-quality people. We train them well, and give them the tools and support to do their jobs in a superior fashion.
Vision
Happy People Making People Happy
Mission
We create an awesome team atmosphere where guests enjoy excellent experiences and become more loyal with each visit.
Additional Culture Details
Many people may not know that the name of Blue's Egg is an acronym. Blue's stands for "Breakfast and Lunch in an Urban Environment." But the second word, Egg, is more important to our culture: "Everyone's Good Graces." By remaining senstive to the quality, value, and service we offer, and our community's needs, we preserve the EGG!
Values
The Team

We are the sum of our parts and we succeed and fail together.