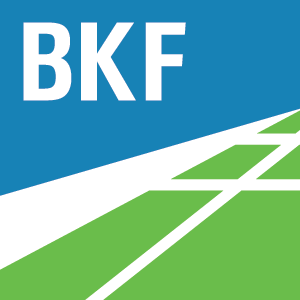 BKF Engineers
BKF Engineers
Since our founding in 1915 by Willis Frost, BKF has been providing civil engineering, land surveying, and land planning services in communities throughout California. Today, we are a firm that is focused on providing top quality consulting to our clients and an enjoyable place to work and develop a career for each of our employees.

BKF has helped shape the infrastructure of the state by participating as an integral partner in the development of projects in the numerous communities we serve and live in ― we are proud of our continuing history of important projects which enhance and strengthen the local fabric of each.
Purpose
To empower our employees to be themselves and work together to form a more unified organization that provides leading civil infrastructure solutions to the everyday consumer.
Vision
Provide employees with a diverse, challenging and stimulating environment in which they can learn, laugh and grow professionally and personally.
Mission
BKF strives to be known as the leading consulting firm in each of its markets, working with clients as integral partners in a long term and mutually beneficial partnership.
Additional Culture Details
It started back in 1915 when our founders set out to create a firm where innovative ideas were encouraged and welcomed; where the values of hard-working, professional people were appreciated; and where taking pride in your work from start to finish was commonplace. Those ideals still hold true today.

Along with the feeling of being connected to the clients and communities we serve, our firm culture boasts a feeling of connectivity with one another. Our firm is still small enough to really get to know one another and work collaboratively together, but large enough that we have the resources to pursue and win stimulating, exciting projects. Our high retention rate is a testament to the fact that our staff are encouraged to flourish both professionally and personally in a healthy, nurturing environment. Our work is important, but so are our people. Our sports teams, company events, picnics and parties, and volunteer work offer us the opportunity to connect as people, away from the confines of the office.

Simply said – we feel passionate about working hard, turning out a good product, and having fun with one another while doing it. This was the formula of our founders. This is what we believe. This is our culture. This is what will endure.
Company Snapshots