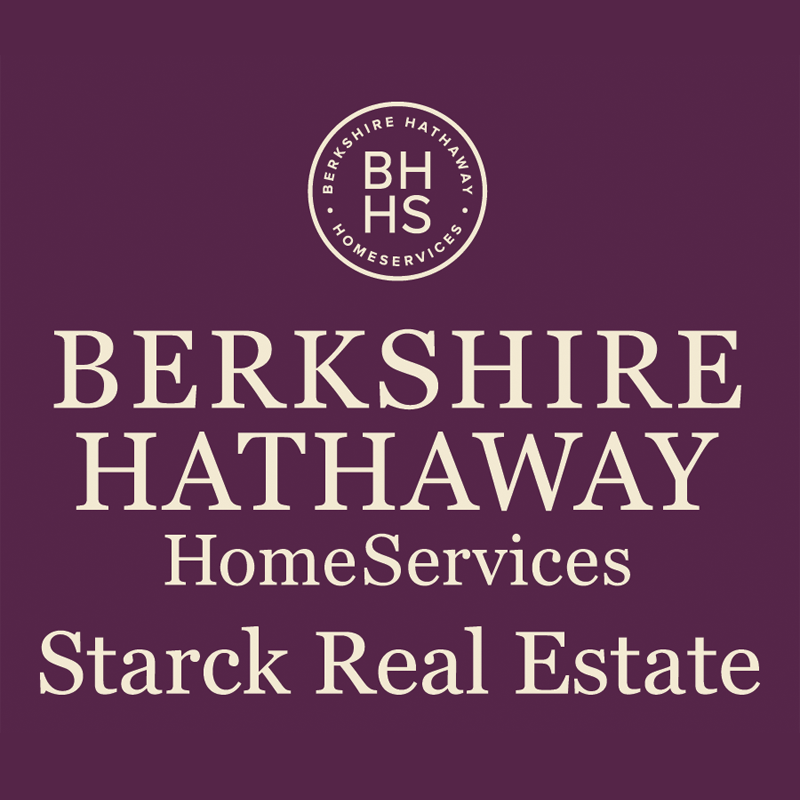 Berkshire Hathaway Starck Real Estate
Berkshire Hathaway Starck Real Estate
Berkshire Hathaway HomeServices Starck Real Estate is in the top 1% of real estate firms in the US and has been family-owned for three generations. We have 600+ sales associates and 19 offices throughout Chicagoland, Northern Illinois, and Wisconsin.

We are part of the Berkshire Hathaway HomeServices network of exceptional brokerage firms. Owned by Warren Buffett, it is one of the largest and fastest-growing real estate brokerages in the United States with more than 50,000 sales associates in over 1,500 offices worldwide.

We combine our local expertise with the power of a global brand to provide superlative customer experiences.
Purpose
Berkshire Hathaway Starck Real Estate is dedicated to transforming lives and we are committed to our core values of being caring, charitable, knowledgeable, and acting with integrity. Our success is built on caring for our clients by delivering the highest level of customer service and making real estate transactions as stress-free as possible. Our passion is delivering great client experiences and a commitment to excellence in all we do.
Vision
Our vision is to intelligently grow our firm and positively influence the lives of our clients, brokers, and employees by practicing our core values of being caring, charitable, knowledgeable, and acting with integrity.
Mission
We believe in delivering "Double Platinum" service. We aspire to anticipate the needs of our clients, offering services they may not even realize they need. Going above and beyond is what separates Starck Real Estate from our competitors and is the hallmark of our success.
Values
We are Charitable

We believe that those for whom much is given much is expected. Starck has a commitment to give back to the communities we serve that goes back to our beginnings 62+ years ago. Every year we sponsor events to support the more than 30 charities we support. Each year we have given generously to The Sunshine Kids with Cancer, The Northern Illinois Food Bank, and the Diaper Bank of Northern Illinois, among many others. Not only are these events fulfilling but they bring us together as a family and they're fun!
Company Snapshots