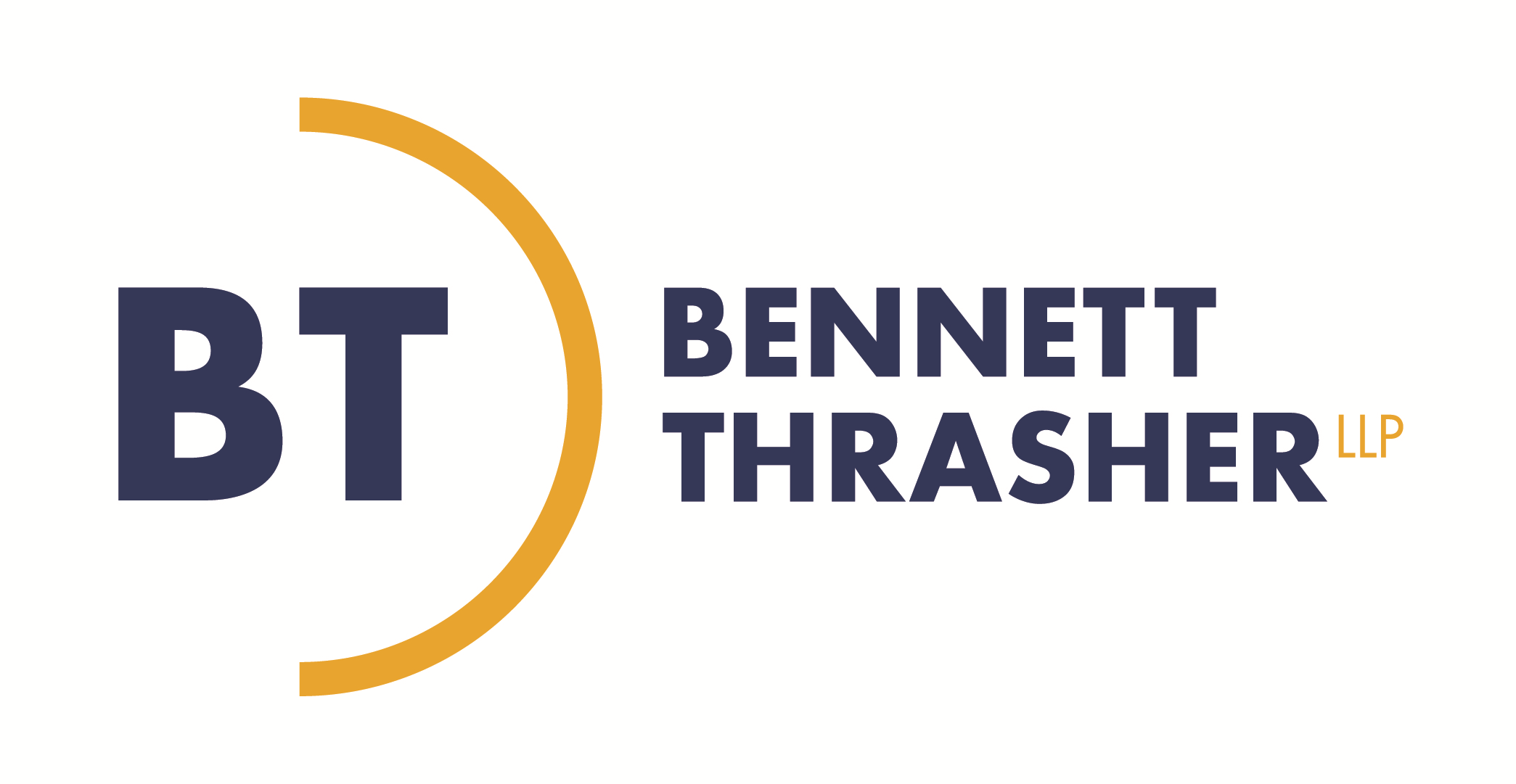 Bennett Thrasher, LLC
Bennett Thrasher, LLC
Currently ranked among the largest CPA firms in the U.S., Bennett Thrasher is a premier provider of professional tax, assurance, consulting and wealth management services to businesses and high net worth individuals. Since 1980, our integrity has earned our clients' trust, and our culture of supporting professional and personal growth has created a long-term, dedicated team. For nearly 40 years, we have built a company that offers expertise in all accounting services and value wherever your business and financial interests take you. We do all of this while remaining committed to our core values of integrity, family and clients. Between our collaborative culture and our industry-focused service offerings, we assemble a team of professionals who will develop a comprehensive game plan to position your business for sustained growth.
Purpose
"Bennett Thrasher exists to serve our clients by building trust through insight and involvement and to provide professional fellowship and prosperity for everyone in the firm."
Additional Culture Details
Bennett Thrasher LLP is one of the country's largest full-service certified public accounting and consulting firms. They offer the expertise and opportunities of a large accounting firm, while also providing a commitment to culture and a family-like work atmosphere. Each of BT's professionals has the opportunity to gain exposure to a broad variety of accounting and financial services in a variety of industries. The firm is also committed to helping their associates take care of themselves and their families, and offers competitive and unique benefits including medical, dental, vision, long-term and short-term disability, life insurance, 401(k) matching, and profit sharing, along with a soccer team, basketball team and more.
Values
Integrity

We are who we say we are. We do what we say we will do.
Company Snapshots