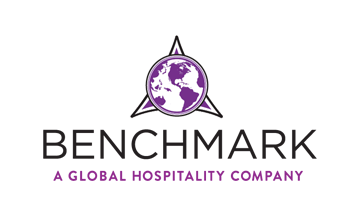 Benchmark, a Global Hospitality Company
Benchmark, a Global Hospitality Company
Benchmark is a recognized global leader in the management and marketing of resorts, hotels and conference centers.  The company's two distinctive portfolios of properties, Benchmark Resorts&Hotels and Gemstone Collection, represent the finest in guest-dedicated hospitality in desirable destinations across the United States, in the Caribbean and Japan. Under the umbrella of Benchmark Resorts & Hotels is the prestigious portfolio of Certified Benchmark Conference Centers. Benchmark's name has been synonymous with meeting excellence and is a globally recognized leader in customer-centric conference center management. Benchmark is also a founding member of the International Association of Conference Centers (IACC). Launched in 1980 as an independent management company, Benchmark now operates internationally, with offices in The Woodlands, TX, and regional offices around the country. Benchmark's capabilities and services cover all phases of a project from consulting on market demand and feasibility analysis,to facilities construction and design, to complete pre-opening marketing and technical services,and to the profitable operational marketing and management of the project.
Purpose
Our Purpose- A passionate team of many individuals, devoted to creating uniquely successful resorts, hotels and conference centers, and earning the trust, respect, and fierce loyalty of our owners, employees, guests, industry partners and communities.
Additional Culture Details
Refreshing and Inviting! Benchmark has such a fresh outlook on culture and how it attracts and retains employees. The entrepreneurial sprit and approach is intriguing and sends the message that employees have freedom to express their ideas and think like an owner. The culture also incorporates fun and employee engagement: Happy Hour, Pizza Parties, Fun Fridays, Celebrate major sporting events, local walks/runs/marathons, team building events, community support, Chili Cook Offs and Summer Parties/Ice Cream Social.
Values
Promises

We will act as 1, 'Todo se Puede', Think and act like an owner, Outperform and persevere, Learn from today and craft our tomorrow, Coach, teach, and encourage each other, Take personal responsibility, Be a risk taker, Be proactive with a sense of urgency, Celebrate and have FUN.