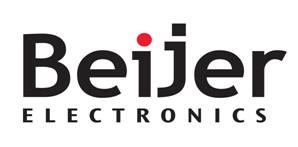 Beijer Electronics, Inc.
Beijer Electronics, Inc.
Many companies say that employees are their greatest asset. At Beijer Electronics, we prove it.

From development of our products, to delivery, to service following install, our employees are what make Beijer Electronics exceptional to the outside market. Internally, we know that what makes Beijer exceptional is the balance between the hard work of our top-notch employees and our vibrant workplace culture. Recruitment and retention don't come easy to most companies, but at Beijer, job openings don't come around often and when they do, we are fortunate to have a line of well-qualified candidates immediately because of our product reputation and excellent work-life balance.

What we offer is culture. We offer the opportunity to be part of a close knit team that truly knows and cares about one another. At Beijer Electronics, we laugh. We know that business is so much more than a computer screen and we've worked hard for that reputation. We are proud of who we are, "Top Workplace" or not.
Purpose
We are innovators of Human Machine Interface devices. Beginning from product development to delivery to maintenance we are focused on the customer. In a world of interconnectedness, we strive to make the complex simple and bring all of your data to you in one easy to use panel. We work with our customers to help integrate our product into existing solutions. No project is too big or too small. We are a tight knit group of just 300 employees spread worldwide to serve a global market. People & Technology. Connected.
Vision
Beijer Electronics is a multinational, cross-industry innovator that connects people and technologies to optimize processes for business-critical applications. As experts in user-friendly software, hardware and services for the Industrial Internet of Things, we empower you to meet your challenges through leading-edge solutions. People & Technology. Connected.
Mission
We are fully committed to our vision statement, and as such, eliminated our mission statement two years ago.
Additional Culture Details
We are a people company. Our experienced, skilled and passionate people empower you to meet your challenges through best-in-class, user-friendly solutions. We are a technology company. We help you optimize processes through our software, hardware and services, and through our support. Connecting people and technologies gives you the means to accomplish your goals and ambitions, and gain a competitive edge in today's digitalized world.
Values
Commitment

Commitment is a state-of-mind and means that we are dedicated in everything we do. We are committed to our customers and colleagues.
Company Snapshots