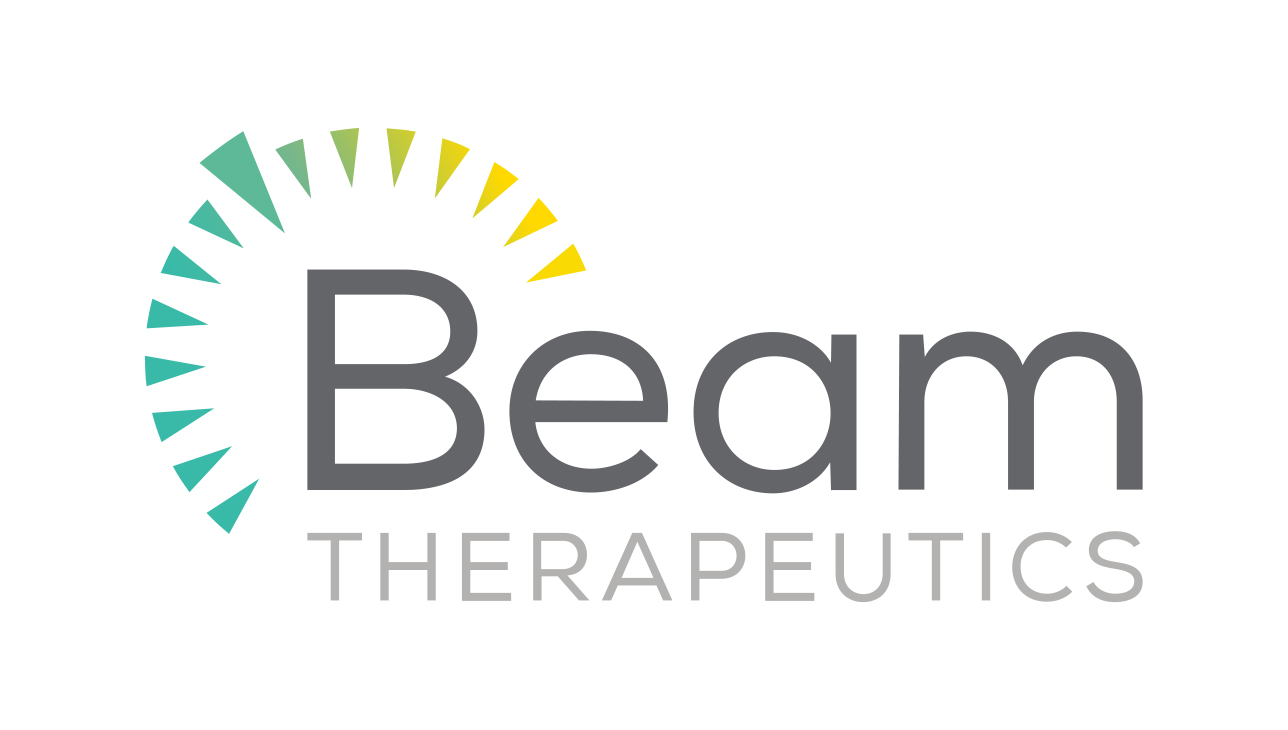 Beam Therapeutics, Inc.
Beam Therapeutics, Inc.
Who we are: A world-class team, founded by leaders in gene editing, with rapid consolidation of base editing technology. Beam's co-founders helped put CRISPR gene editing on the map, and at Beam, we have come together to pursue therapies for serious diseases using groundbreaking base editing technology.

What we do: Over half of the genetic errors associated with disease result from a single letter mutation in the billions of bases that form the genome. In other cases, certain natural genetic variations in DNA are known to protect against disease. By changing a single letter – to eliminate errors or write in protective changes – in enough cells, base editing may help us prevent, modify, and even cure a wide range of diseases affecting patients' lives.
Purpose
From the beginning, we have set out to build a strong, values-driven organization that is focused on the success of our people while advancing cutting-edge science and developing a new class of precision genetic medicines.
Vision
Our vision is to provide life-long cures for patients suffering from serious diseases.
Mission
To create precision genetic medicines through base editing.
Additional Culture Details
Beam is committed to developing an inclusive and diverse team that reflects and supports the ever-changing community around us and the patients we hope to treat. We embrace all backgrounds, experiences, ways of thinking, etc. We welcome and encourage unique perspectives within our research, teams, and decision-making, and do so with respect, kindness, and appreciation for differing viewpoints. We continue to create forums and collaborative environments to enable and inspire all voices to be heard so that we can learn from each other, celebrate our differences, and quickly identify and address challenges as a team. We try to ensure everyone has equal opportunity, resources, and mentors to achieve success by embracing all backgrounds, experiences, and roles.
Values
Fearless

A community of fearless innovators
What employees are saying
I feel that what I bring to my job is appreciated and I get the chance to work with brilliant and lovely people to find life-long cures for patients.
I get to work on cutting-edge technology with extremely intelligent and passionate colleagues.
autonomy to build capabilities and suggest improvements to how we operate
I feel like I have opportunities to influence and drive processes while collaborating with people who are open minded to my ideas and also willing to provide their ideas.
I like building teams and Beam's culture is very positive, collaborative and respectful.
the technology is so cutting edge that it pushes all of us to stay on our toes and stay invested in learning. Beam cares that you understand the 'why' in our work so that is always front of mind.
I felt like the company is investing on us in term of career development and life quality. People get fully trusted here and love to work at this place.
Company Snapshots