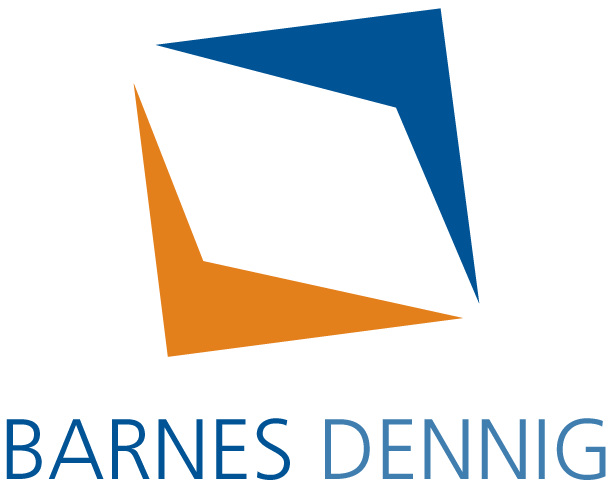 Barnes Dennig
Barnes Dennig
Barnes Dennig is a Certified Public Accounting and consulting firm serving businesses and organizations in Ohio, Indiana, and Kentucky. We offer tax, accounting, auditing, business consulting, and business advisory services to help our clients make the most of every financial opportunity.

Since 1965, we've earned a reputation for exceptional client service and in-depth business knowledge, but that knowledge is only part of what makes us successful. The other part centers around our philosophy - Beyond the Numbers.

What makes a business philosophy matter? We believe it's the way you live it. At Barnes Dennig, we believe in building long-term relationships with our clients, employees, and the communities where we live and work. We do it by being genuine, getting involved, listening and learning, sharing innovative ideas, driving bottom-line business results, and celebrating success! Relationships are always a wise investment. Numbers can't measure their value, but it's undeniable.
Purpose
Go Beyond. These two words are the heart of our brand as we aim to deliver more than what's expected.
Vision
Our vision is outlined in Barnes' Beliefs which guides the actions of our team on a daily basis.
Mission
Empowering individuals and organizations to achieve financial success through:
- Instilling peace of mind and complete confidence that we will understand, monitor and cultivate your business interests.
- Enabling people to work smarter, not harder through practical advice that will produce the greatest return on time and resource investment.
- Earning the status of trusted business advisor through open communication, independent counsel and proactive problem solving.
Additional Culture Details
BARNES' BELIEFS
YOU are a Barnes Ambassador. Maintain INTEGRITY in everything you do. Be HONEST and TRUSTWORTHY. Your clients, colleagues and profession depend on you delivering on your promises. RESPECT your talents and gifts and those of your peers. Be grateful for the opportunities to use these talents and gifts to make a better way for your clients, colleagues, community, family and self. Each day commit to be better than the day before. Success is the sum of efforts repeated day in and day out. Aspire to and strive for EXCELLENCE, not perfection. You are what you do repeatedly; excellence is therefore a habit, not an act. Always be learning, be curious and CONTINUE TO GROW. Be as enthusiastic about the success of others as your own. Earn your clients' confidence and trust by the work you do today. Have fun. Enjoy the journey.
Values
Honesty

Honesty at Barnes Dennig means speaking and acting based on truth and facts.
Company Snapshots