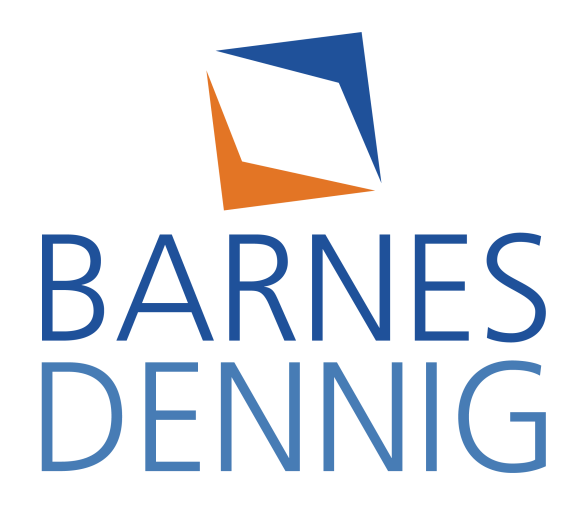 Barnes Dennig
Barnes Dennig
Barnes Dennig is a Certified Public Accounting and consulting firm serving businesses and organizations from across Ohio, Kentucky, and Indiana. We offer tax, auditing, business consulting, and business advisory services to assist our clients in making the most of every financial opportunity.

Since 1965, we've earned a reputation for exceptional client service and in-depth business knowledge, but that knowledge is only part of what makes us successful. The other part centers around our philosophy - It's all about the people!

Here at Barnes Dennig, we're committed to supporting our team, our clients, and our community. Our culture is built to reflect that very commitment.
Purpose
Building a Brighter Future - Together
At Barnes Dennig, we see what others don't. We're creative problem solvers, delivering smart, analytical insights based on an in-depth understanding of our client's industry. We are here to listen and help.
Vision
We envision a world where our people, our clients, and our communities know they are valued, are secure in their present and confident in their future.
Mission
To put people first in all we do – investing in and empowering our team of top professionals, providing best-in-class service to our clients, strengthening our communities, and working to build a better, brighter future – together.
Additional Culture Details
BARNES' BELIEFS
YOU are a Barnes Ambassador. Maintain INTEGRITY in everything you do. Be HONEST and TRUSTWORTHY. Your clients, colleagues and profession depend on you delivering on your promises. RESPECT your talents and gifts and those of your peers. Be grateful for the opportunities to use these talents and gifts to make a better way for your clients, colleagues, community, family and self. Each day commit to be better than the day before. Success is the sum of efforts repeated day in and day out. Aspire to and strive for EXCELLENCE, not perfection. You are what you do repeatedly; excellence is therefore a habit, not an act. Always be learning, be curious and CONTINUE TO GROW. Be as enthusiastic about the success of others as your own. Earn your clients' confidence and trust by the work you do today. Have fun. Enjoy the journey.
Values
Honesty

Honesty at Barnes Dennig means speaking and acting based on truth and facts.
Company Snapshots