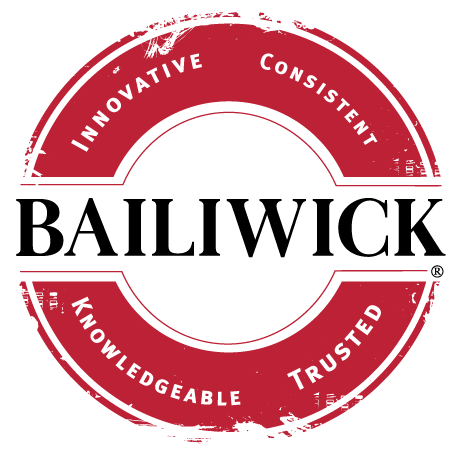 Bailiwick Services, LLC
Bailiwick Services, LLC
Bailiwick started with a small group of people 27 years ago and has since grown into an organization of 320+ employees. Dedicated to serving IT managed services for large, enterprise companies across North America, Bailiwick has become renowned for its strategic thinking and unparalleled support. Getting to this point wasn't easy, but by hiring the right people and maintaining a creative culture, Bailiwick is thriving.
Purpose
Our Purpose for our Employees: Maintain a spirited, continuously evolving organization of talented, passionate people who seek professional growth, a rewarding career and an environment where there is deep commitment to each other and our combined success. Our Purpose for our Customers: Provide strategic value-driven IT solutions that allow our customers to achieve a high return on every dollar they invest, realize greater operational efficiency and simply succeed.
Vision
To be the indispensable provider of IT solutions, guiding and simplifying a complex world. At the heart of the Bailiwick brand is the idea of Indispensable IT. It represents our beliefs that customers who engage with us quickly wonder how they got along without us and will do whatever it takes to keep us as their IT partner.
Mission
United by our commitment to excellence and service, we drive technology solutions for our customers - accelerating their growth and profitability - by embracing and mastering challenges with our curiosity and creative problem solving.
Values
Consistent

Being consistent breeds confidence and comfort. In our line of work, those are invaluable assets. Our goal is to make every day easier for our customers. We've succeeded if they go happily about their business while their IT operates seamlessly and flawlessly behind the scenes. Our mantra of consistency is simple: every site, every device, every day.
Company Snapshots