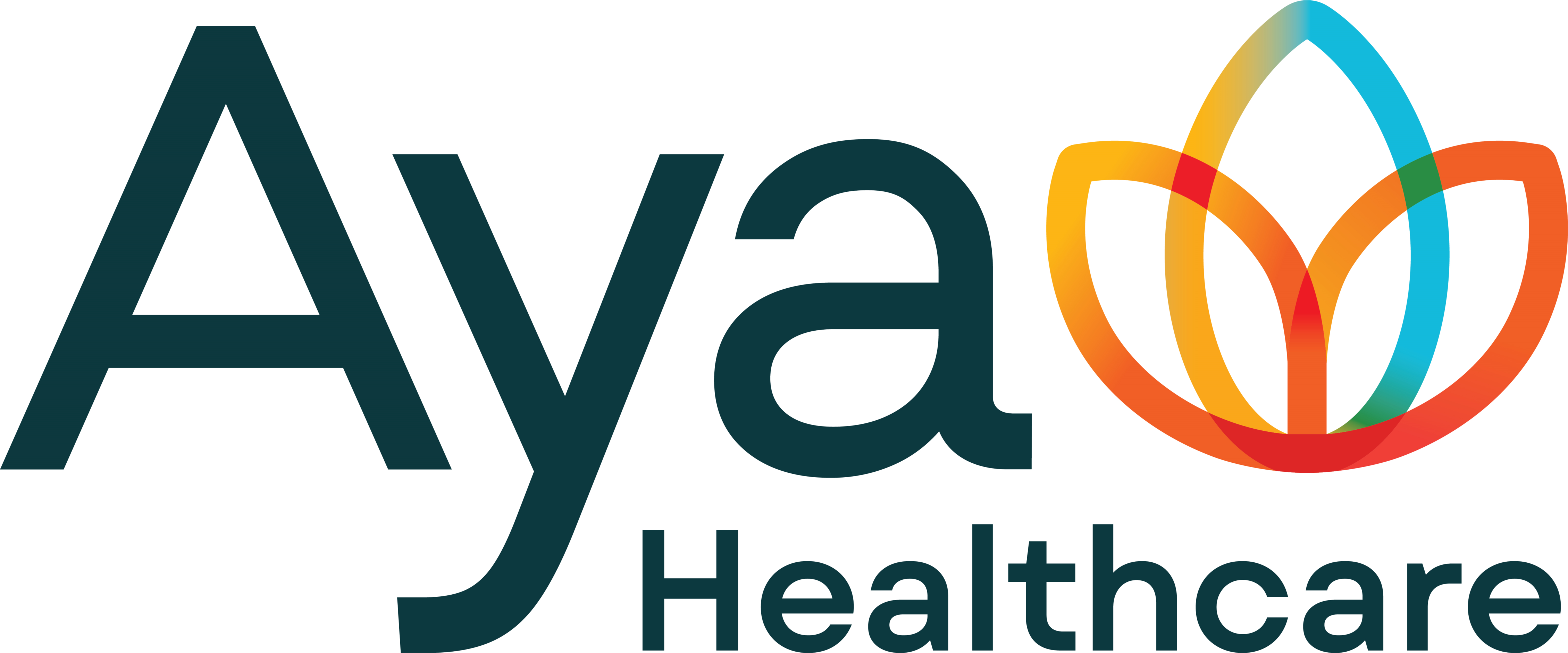 Aya Healthcare
Aya Healthcare
Aya Healthcare is the largest healthcare staffing and talent software company in the United States. We help clinicians live their best lives and support healthcare facilities in taking care of their communities. We're obsessed with creating exceptional experiences for our clients, clinicians and employees. We foster an entrepreneurial, high-energy, low-bureaucracy culture and value innovative thinking and creative problem solving. Aya's company culture is rooted in giving back and supports organizations around food security, education, healthcare, safe shelter and equity. The company continues to experience rapid growth as it reshapes the healthcare staffing industry by focusing on what truly matters: people. At Aya, you're surrounded by teammates who care about you as an individual and leaders who help you grow personally and professionally.
Mission
Aya Healthcare's mission is to improve patient care — and we believe that treating clinicians well directly and positively impacts patient care. When our clinicians are happy and well taken care of, it trickles down to patients and their families. Because of this belief, we work hard to create exceptional experiences for our clinicians, clients and corporate employees while revolutionizing the healthcare workforce industry. Everyone at Aya believes in what we do as a company and how we're effecting positive change within healthcare. We put care, compassion and heart above all else.
Additional Culture Details
Aya focuses relentlessly on employee satisfaction, including unmatched benefits, compensation and culture. Aya fosters a culture of empowerment, innovation and leadership where team members can thrive and advance their careers.

The company takes feedback seriously when implementing changes or making decisions and continually looks for ways to improve to ensure employees enjoy their work every day. At Aya, decisions are based on what's right, not what makes the most money. In fact, throughout the year, we encourage our employees to partake in multiple workplace program surveys so we can learn more about what we're doing well as a company and where we need to improve. Our employees are innovative and passionate. They help Aya continue to grow, create solutions for our clients to meet the challenges of the ever-evolving healthcare landscape and provide fantastic opportunities for our clinicians to thrive in facilities across the country. For career opportunities, visit  https://www.ayahealthcare.com/corporate-careers/jobs/.
Company Snapshots