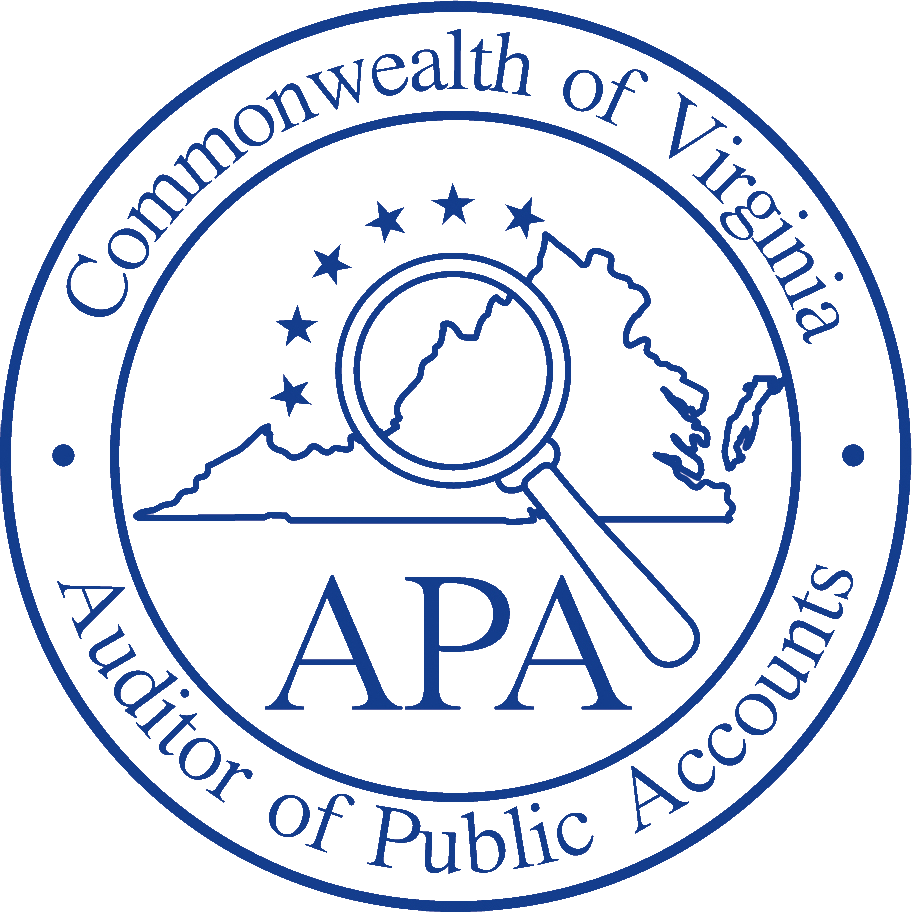 Auditor of Public Accounts
Auditor of Public Accounts
The Auditor of Public Accounts (APA), a legislative agency of the Commonwealth of Virginia, is responsible for auditing the Commonwealth's executive and judicial branches of government including agencies and public colleges as well as circuit court clerks and district courts throughout Virginia.
Mission
Serving Virginia citizens and decision-makers by providing unbiased, accurate information and sound recommendations to improve accountability and financial management of public funds.
Values
Collaborative

We work together to create greater value.
Company Snapshots