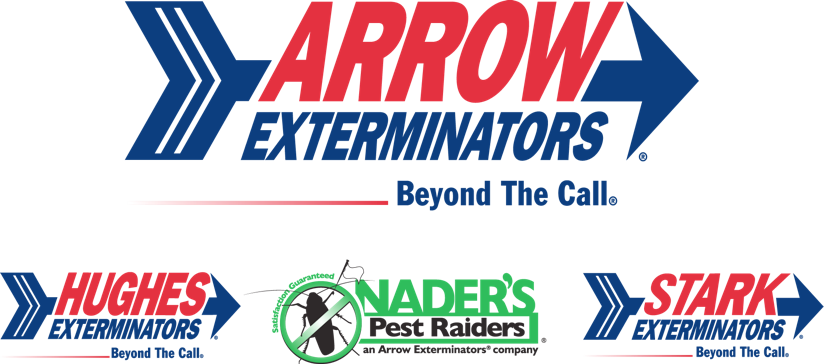 Stark Exterminators, Inc
Stark Exterminators, Inc
Family-owned and operated since 1964, Atlanta-based Arrow Exterminators goes Beyond the Call® to protect families, homes, and businesses. Arrow offers a full array of services including pest control, termite protection, mosquito and fire ant control, real estate inspections, and more. We believe you don't have to be tough on the planet to be tough on bugs, which is why we created the STEPS® Total Protection System™. STEPS, short for Sustainability Through Environmental Practices and Solutions, is a company-wide commitment to provide homes and businesses the most effective and environmentally responsible pest control methods available today. At Arrow Exterminators, our goal is to not only eliminate the pest problem but also prevent future occurrences with an ongoing pest maintenance plan. We've built our reputation on a strong commitment to the customer experience and we back all services with a 100% satisfaction guarantee.
Purpose
Arrow Exterminators is a pest control company that believes in going Beyond the Call for our customers to protect their families, homes and businesses using the most effective and environmentally responsible methods available on the market today.
Vision
We are tenaciously persistent in protecting our Family Culture and providing an Awesome Experience in every interaction. By hiring, training and retaining Rock Stars, this Arrow Family will grow Opportunities for generations to come and we will do it all with a Clear Conscience.
Mission
Arrow is committed to protecting the health and property of our customers in the most environmentally responsible manner. Our passion ensures that we always go Beyond the Call to solve problems and support our local communities.
Additional Culture Details
We recognize that our Family Culture is a differentiator in the industry to our customers and our team members. It is governed by our values. Our leaders endeavor to maintain our Family Culture for our team members who are the backbone of our success.
Values
Passion

We are fanatical about our people and our customers, delivering uncompromised service and value.