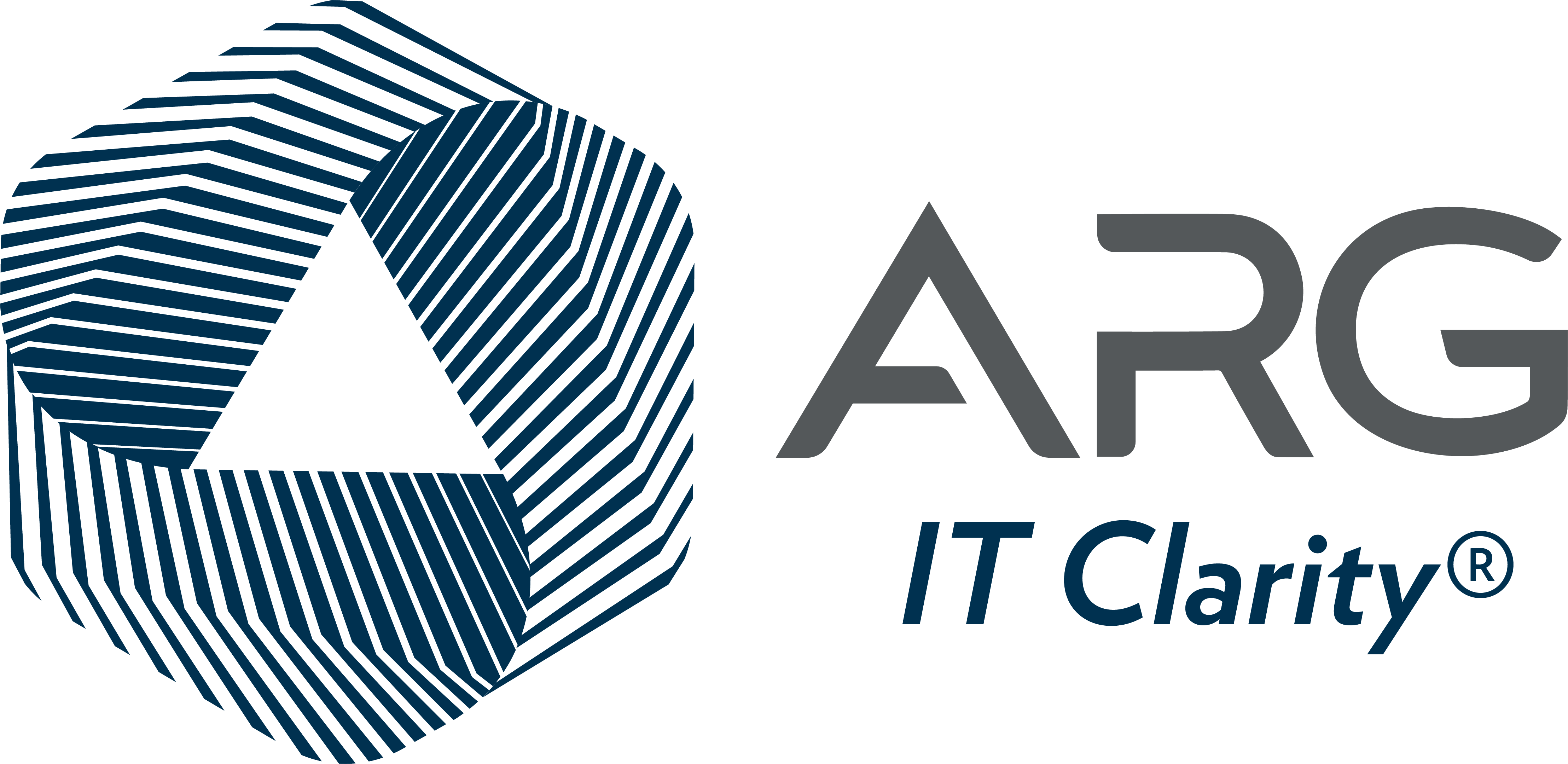 ARG
ARG
ARG is an award-winning technology consulting firm with over 30 years of experience helping companies navigate the rapid pace of change and overwhelming choice in technology to protect their organizations from obsolescence. Our consultants leverage market research, hands-on experience, and industry best practices to help clients make great technology decisions and deliver clarity of purpose and expected outcomes throughout their organizations.

Service providers focus on technology and can outpace their ability to deliver a quality customer experience. ARG's client experience team provides white-glove support from design to deployment to ensure an amazing experience throughout a technology implementation.

ARG also developed a Value Realization process to help clients through user adoption and training. This relieves anxiety around change by helping users get comfortable with the new technology so that it is a win across the organization.
Purpose
ARG believes in doing what's best for our customers and doing it in an ethical way. We look for employees who have the same values and have been incredibly lucky to recruit the foremost technology experts in the industry on unified communications and collaboration, mobile device management, SD-WAN, cloud, data centers, security, and network. ARG encourages going above and beyond in pursuit of an amazing client experience.
Vision
There are two problems in the IT market; first is overwhelming choice, and second is the pace of change. Companies are afraid of making the wrong choice, or not choosing the latest technology because they are simply not aware of it. For over 30 years, ARG has helped over 4,000 companies make the right choice from thousands of options and bleeding-edge new products.
Mission
Our mission is to protect clients from obsolescence by delivering IT Clarity.
We do this by helping clients make thoughtful business decisions - delivering the knowledge, resources, and experience organizations need to successfully select, deploy, and support the technology solutions that will enable them to thrive in a complex and changing environment.
Additional Culture Details
At ARG, we believe it is the responsibility of each and every team member to create and protect our culture. We ask each person to help create the environment that they want to work in every day. If anyone sees activity or behavior that is out of alignment, they address it directly, without waiting on management. As we all take ownership of our culture, we benefit from everyone's contribution.
Values
Service

ARG's commitment to providing an exceptional service experience for our clients is reflected in our NPS Score of over 80 and the testimonials from our clients.
Company Snapshots