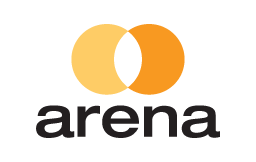 Arena Solutions
Arena Solutions
For over a decade, Arena has been redefining PLM with a suite of cloud applications that enable engineering, manufacturing and their extended supply chains to work better together—from first prototype to full-scale production. Arena helps innovative manufacturers bring better products to market faster with cloud PLM offerings that speed prototyping, reduce scrap and help manufacturers collaborate on product changes with strategic partners across the globe.

Arena's customers are inventive manufacturers leading the way in a variety of industries, including high-tech electronics, clean technology, consumer products, medical device manufacturing and more. Some are brand-new start-ups and some are established brands; the rest are somewhere in between—and growing.
Mission
Arena Solutions helps innovative electronic high tech and medical device companies create products that change the world. Arena unifies product lifecycle (PLM) and quality management (QMS) processes, allowing every participant throughout the product realization process from design to manufacturing to work together. With Arena, teams accelerate product development and delivery to increase profits.