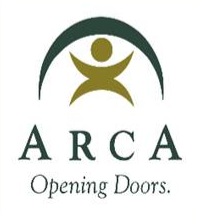 ARCA
ARCA Overview
ARCA was founded in 1957 by four Albuquerque families who wanted to create opportunities for their little ones with intellectual, developmental and cognitive disabilities (IDCD) to live meaningful lives. Throughout the decades, ARCA has worked diligently to be the role model of excellence in creating models of service to effectively build the skills a person needs to enjoy maximum independence and realize their dreams. ARCA services include foster care, adoption, residential, vocational, nursing and nutrition, Prader-Willi Syndrome Project, Smart Travel, Health Matters and so much more.

ARCA's trained health professionals, nutritionists, therapists, social workers, case workers and exemplary direct support professionals serve individuals of all ages with IDCD, including fragile babies and senior citizens.

ARCA's comprehensive, lifelong, community-based services are funded through various resources, including Medicaid Waiver, ICF/IDD, Foundations, corporations and private donors.
Purpose
Live dreams; work & learn; have fun; develop friends; enjoy health safety and happiness.
Vision
Be the role model for excellence in lifelong services for individuals with intellectual, developmental and cognitive disabilities.
Mission
Working Together to open doors for people with intellectual, developmental and cognitive disabilities to be valued members of the community.
Values
Service Excellence

Provide outstanding services to individuals in our care.

Personal Growth

Promote active learning and personal development for staff and individuals receiving services.

Integrity

Be accountable and ethical in everything we do.

Respect

Show care and compassion for all people.

Inclusion

Encourage personal choice and opportunities to pursue interests and friendships.

Teamwork

Foster open communication and share responsibility.
Awards
Top Workplaces Regional Awards