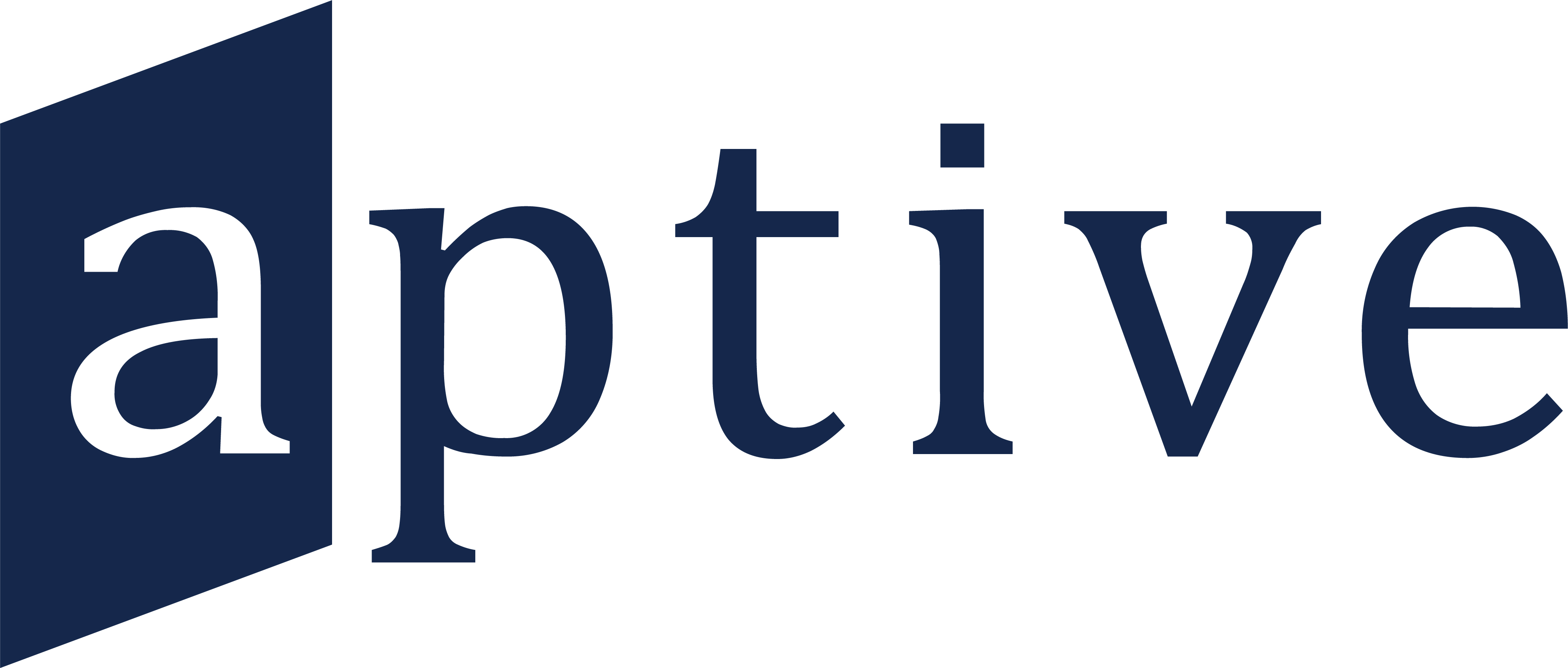 Aptive
Aptive
Led by CEO Rachele Cooper, a Navy Veteran and aerospace engineer, Aptive is a trusted partner and consulting services provider for federal organizations seeking to accomplish strategic transformations, improve performance and leverage modern technology. Aptive is an ISO 9001:2015 and CMMI L3 certified business and has supported the federal government for more than a decade across a range of high-profile programs.
Mission
Aptive is a modern consulting firm focused on human experience, digital services, and business transformation. We harness creativity, technology, and culture to connect people and systems to impact the world. We're advisors, strategists, and engineers focused on people, above all else.

We believe in generating success collaboratively, leaving client organizations stronger after every engagement and building trust for the next big challenge.

Our work inspires people, fuels change and makes an impact.
Values
Values driven

Aptive chooses challenging projects that make a meaningful, positive differences in our community, society and world.
Company Snapshots