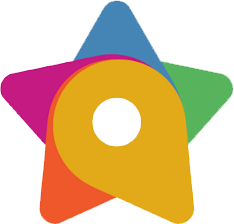 AptAmigo
AptAmigo
AptAmigo is an apartment locator with a simple goal: to make finding an apartment easy and maybe even a little fun. With concierge-level service and a deep understanding of the local rental market, AptAmigo gives renters an effortless and free alternative to a traditionally time-consuming and stressful process.
Purpose
AptAmigo has a simple goal: to make finding an apartment easy, and maybe even a little fun.
Vision
At AptAmigo, we believe that when people love where they live, our cities and communities win.
Mission
AptAmigo's mission is to be an asset to both renters and leasing offices: to deliver excellent information, superior customer service, and an unparalleled experience.
Additional Culture Details
We deliver excellent service to renters - as a team.

At AptAmigo, everyone works hard for the growth of the company and our clients. We show up everyday, ready to build something together that we are proud of. Anyone can bring ideas, propose changes, and carve out new projects—and every employee has a direct line to the leadership team. We lean on our core values and the skills of our teammates to bring ideas to life, and we lean on each other to keep morale high. We check-in outside of work, encourage work-life balance, and appreciate what each person brings to the table.
Values
Transparency

AptAmigo was founded on the belief that renters deserve more transparency. Over time, that simple belief has woven its way into the fibers of our organization. Transparency helps us build trust, solve problems, collaborate, and adapt.
Company Snapshots