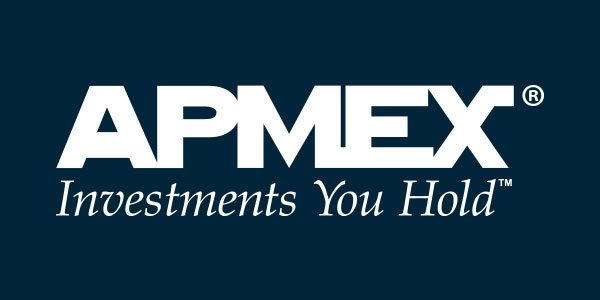 APMEX
APMEX
APMEX, Inc. has grown to become the nation's largest online precious metals e-retailer serving a diverse clientele all over the country and beyond. APMEX prides itself on delivering an unparalleled selection of precious metals products in our industry, premium service, and lightning fast speed of delivery. Every interaction a customer has with us should be simple, hassle-free and fast. APMEX is one of the few etailers in our space that can boast broad inventory in both the bullion and vintage categories.

APMEX, Inc. is a results-oriented e-retailer that builds value through its employees by creating an atmosphere of optimism and resourcefulness and thereby delivering excellent customer service. We empower and develop our employees and grant them greater control and responsibility that they wouldn't generally see over a ten year period at most employers.

Our guiding principles are...
•    Greatness
•    Ownership
•    Empowerment
•    Service
•    Positivity
•    Unity
•    Communication
Purpose
APMEX buys and sells precious metal products such as gold, silver, platinum and palladium bullion, as well as numismatic and semi-numismatic coins and other collectible currencies through our eCommerce website
Vision
To provide a platform for people of all walks of life to be able to inflation-proof their personal wealth with precious metals, as well as to participate in the buying and selling of collectible currencies and coins.
Mission
To remain the number one eCommerce etailer in the precious metals and collectible coins and currencies space by continuing to innovate, streamlining the buying and selling experience, and creating a fast and premium customer experience.
Additional Culture Details
eCommerce is a demanding space in which to compete, so we have a culture of doing what it takes to take care of the customer, which means we work hard at times. It is also a very competitive and dynamic space so we are always innovating and evolving, which means our Team Members are always growing and stretching their skill sets. We empower a first year employee with more responsibility and opportunity than most organizations can provide in five years. People who like to step-up and continually learn new things do very well here. We have an amazing and very bright workforce so we take care of them with things like free lunches, Thunder basketball tickets, employee events at places like the Zoo and Frontier City, Lunch & Learn events, FUN Week and the list goes on.
Values
Ownership

Accept Accountability
Company Snapshots