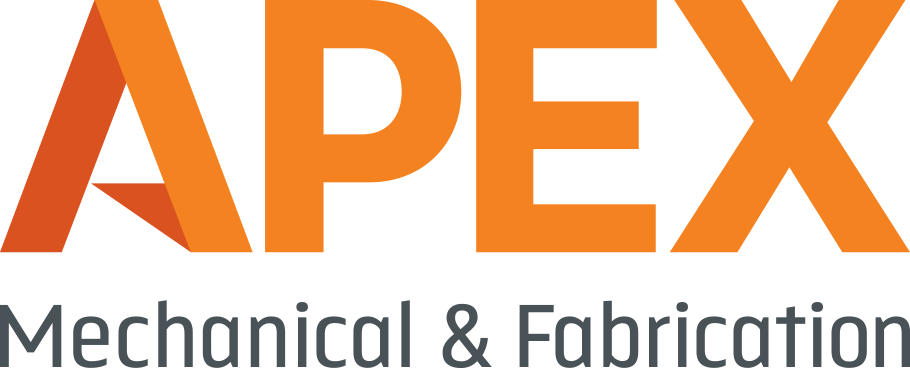 Apex Mechanical & Fabrication
Apex Mechanical & Fabrication
APEX Mechanical & Fabrication is the preferred supplier of mechanical services and shop fabrication in the region that provides excellent work and rewarding career opportunities. We're recognized for superior safety programs, consistent quality output, and our efficient end-to-end approach that's driven by our team's dedication to service. Our work and approach are proven to optimize the cycle of cost, safety, quality, and schedule for our clients. APEX's Mechanical Services include industrial field services, boiler services and repair, and sheet metal, plumbing and HVAC. Our Shop Fabrication capabilities include pipe bending and forming, modular construction, and pipe, sheet metal, and steel fabrication.
Purpose
To provide leading mechanical services and shop fabrication for institutional, industrial, and commercial projects, while providing rewarding career opportunities for top talent in the region.
Vision
To be the preferred supplier of mechanical services and shop fabrication in the region, recognized for excellent quality, safety, and service.
Mission
To provide excellent work for our clients and rewarding careers for our team through passion for our craft.
Additional Culture Details
APEX is on a mission to provide excellent work for their clients and rewarding careers for their team members through the passion they have for their craft. At APEX, the work isn't about crafting values, it's about living them and that extends to the company's culture. APEX's culture is focused on recruiting and retaining top talent—people who are proud to live, work, and thrive with APEX. The Company's culture focuses on career growth, provides job stability and security, is family-friendly, recognizes employees have a life outside of work, and invests in safety every single day. The culture is built on shared goals, involvement, participation, teamwork, professionalism, and pride, encourages communication, and emphasizes caring, respect, and gratitude.
Values
Safety

We're dedicated to safety. It's ingrained and enforced. Safety drives every action and choice we make.