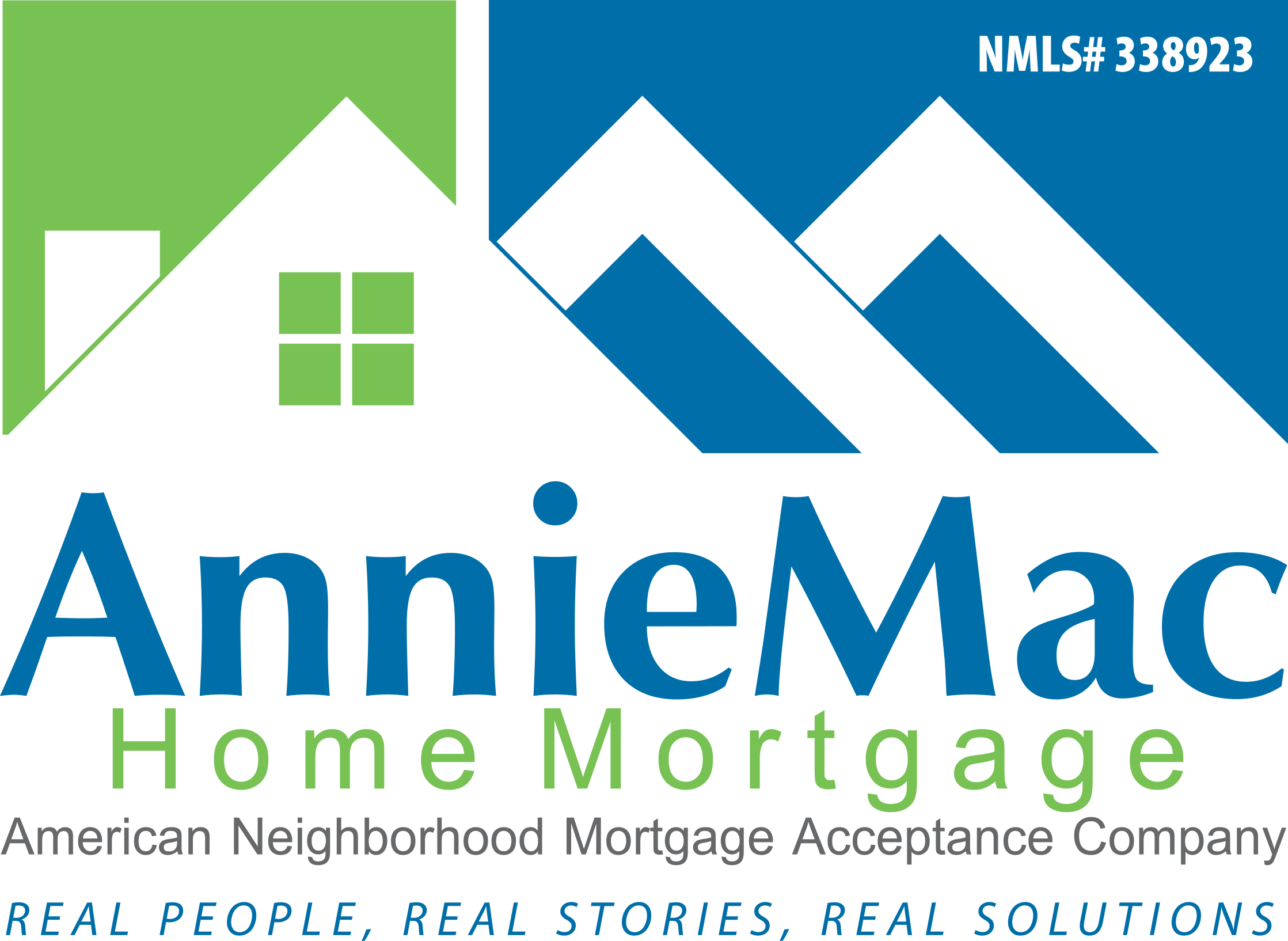 AnnieMac Home Mortgage
AnnieMac Home Mortgage
Headquartered in Mount Laurel, New Jersey, AnnieMac Home Mortgage, a d/b/a of American Neighborhood Mortgage Acceptance Company, LLC provides quality mortgage loan products to consumers nationwide. As a direct seller and servicer through Fannie Mae, Freddie Mac and Ginnie Mae, AnnieMac Home Mortgage conducts business through retail, wholesale and correspondent channels — funding over $5.5 billion in quality loan products a year. Since all of our processing and underwriting is completed in-house and managed through various regional operation centers, consumers and partners can not only expect a quick and efficient process but exceptional customer service.
Purpose
We believe you deserve more from the mortgage industry. We believe in the need for live, human interaction during a complex process. The kind of service and guidance which a phone app simply can't provide. We believe paperwork cannot tell your whole story. Our customers are more than credit scores and income documents. They are the individuals and families who live in and strengthen our communities. Their story is our story. And that story begins in a home. So if you believe as we do that technology can't replace human interaction, that your story goes deeper than paperwork, and that you want to be a part of a better community and build a better nation, then let us provide you with more.
Vision
AnnieMac Home Mortgage will set the industry standard for CUSTOMER SERVICE, QUALITY and INTEGRITY while providing an innovative lending and servicing platform that allows our borrowers to responsibly experience the benefits of homeownership.
Mission
AnnieMac Home Mortgage's sole mission is to EARN your business through exceptional service...again and again.
Additional Culture Details
Members of our executive team regularly meet to review strategies and set goals, which we then communicate to employees. That part of the operation follows a top-down model. But those decisions are based in part on feedback that we urge all employees at every level of the company to share with their managers, and with members of the executive team. Much of the culture that largely defines us a company derives from a bottom-up model. Our Culture Committee and Wellness Committee, both consisting of volunteers from many different departments, put in a lot of time on initiatives to make our employees' work and personal lives more rewarding and fulfilling. We encourage all of our employees to participate in our in-house awards program "AnnieGrams" — recognizing peers for exceptional work that might not otherwise have come to the attention of our full workforce. We want each individual employee to fully realize how much their contribution matters, and we take steps to make sure it happens.

Values
Leadership

"Leadership" is perhaps the most important, hence the acronym "LEAD" for the values as a whole. This pertains to the qualities we expect in members of our executive team and our department heads. We don't want a situation where employees simply follow their directives out of rote obedience to nominal authority. We expect our executives and department heads to actually be leaders — to listen, to understand and to inspire. To represent the interests of their teams and the company as a whole, and to work as hard as or harder than the team members under their supervision. The value of leadership also relates to our role in the industry. The mortgage business has changed dramatically in recent years, with new challenges and even more opportunities. We intend to thrive under those new conditions — not by following the precedents that others have set, but by leading the way and carving out our own path.
Company Snapshots