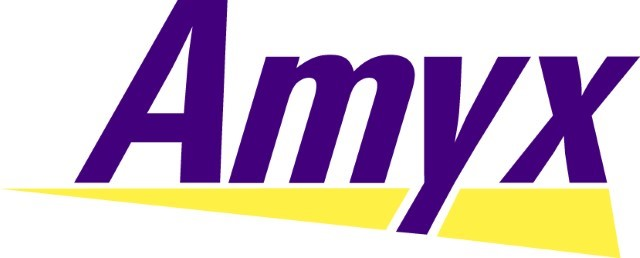 Amyx, Inc.
Amyx, Inc.
Amyx, Inc. is a financially strong ISO 9001-2015, ISO 27001-2013, ISO 14001-2015 certified and CMMI-SVC Level 3 appraised business founded in 1999 and headquartered in Reston, Virginia. Amyx's core capabilities are Enterprise Technology Services, System Engineering and Technical Assistance, Cybersecurity and Information Assurance, Program and Acquisition Management, Financial Support Services, and Business Process Transformation. These services, backed by proven solutions, are delivered by a workforce of exceptional professionals, many of whom are subject matter experts with a plethora of knowledge and experience. Amyx personnel have strong core values rooted in public service and hold an intense belief that service to the Government can make a difference. Amyx is committed to "exceeding our customers' expectations" by providing the highest level of quality on all our management and technology solutions and services offerings.
Purpose
Amyx personnel have strong core values rooted in public service and hold an intense belief that service to the Government can make a difference.
Vision
To be the preferred provider and trusted partner to our Federal customers and business partners for Management and Information Technology support services on programs of national importance.
Mission
To exceed our customers' expectations on every contract. 
To provide an environment that encourages, recognizes, and rewards the extraordinary contributions of our employees.
To advance the wellbeing of the communities in which we work.
Additional Culture Details
At Amyx, Inc. our employees are our greatest asset and we promote a "Family" atmosphere. We truly value each of our employees and treat them as if we are apart of a large family. Our culture promotes communication, innovation, and inclusion. Amyx's CEO sends out a corporate message via email on Friday afternoons to all employees communicating what happened across the organization and recognizing employees who contributed something unique to their customers and teams. Our Amyx Award of Excellence Program provides employee recognition and appreciation. Spot bonuses and awards for Employee of the Quarter, Employee of the Year, Rookie of the Year, Team of the Year, and Citizen of the Year. Our Professional Development Assistance provides employees at least $2,000 to assist in obtaining certifications, education, or attending training/seminars which helps team members build their professional qualifications. Amyx provides birthday gift cards to all employees. Yearly bonuses are given out to all employees as a "thank you" for all their accomplishments during the year. Additionally, we sponsor at least two yearly employee appreciation events that can be a trip to a sporting event, holiday party, or summer picnic. This year, Employee Appreciation Events went virtual. Amyx hosted organization-wide virtual events to connect and play games.
Values
Ethics and integrity always

To be held to the highest standard and work in the best interest of our employees and customers
Company Snapshots