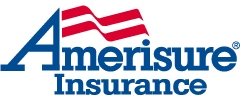 Amerisure Mutual Insurance Co
Amerisure Mutual Insurance Co
Amerisure is a property/casualty insurance company that believes in the power of partnership: developing strong, respectful and mutually beneficial partnerships with agencies, policyholders and employees. The mission is equally clear: build franchise value for partner agencies and recognize and reward exceptional performance through the Partners for Success program, which attracts and recognizes only the superior agencies in their areas.

Recognized for five consecutive years as one of the top 50 property/casualty insurance companies* in the country, Amerisure focuses on providing comprehensive and customized insurance plans and coverage enhancements for:

Workers' Compensation
Contractors
Manufacturers
Healthcare
Commercial Property

Amerisure's commitment to massive differentiation provides a level of service and support unmatched in the industry. Our service culture reflects our total commitment to the organizational and financial success of all our partners. We do not, and will not, accept less!
Company Snapshots