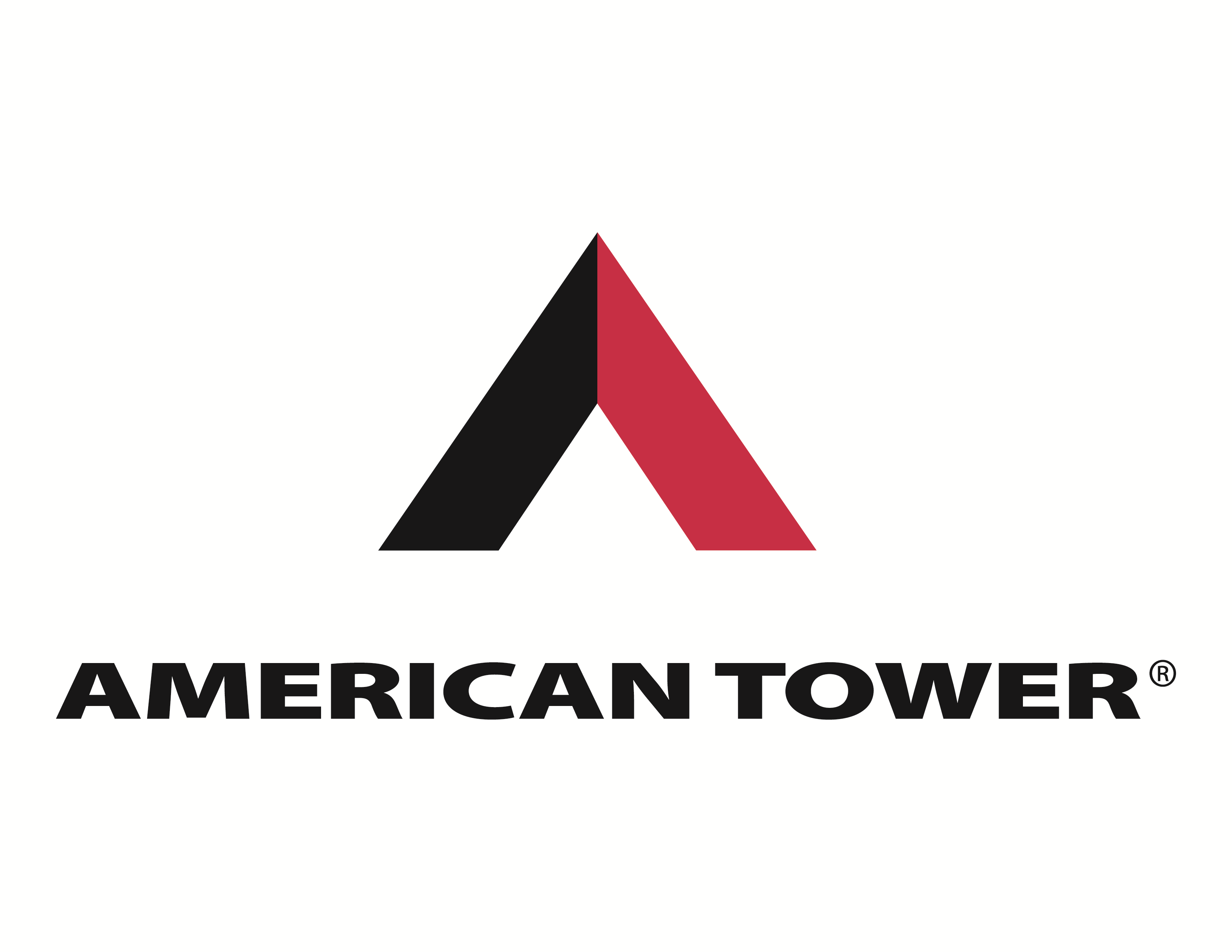 American Tower Corporation
American Tower Corporation
Founded in 1995, American Tower Corporation, one of the largest global Real Estate Investment Trusts (REITs), is a leading independent owner, operator and developer of wireless and broadcast communications real estate. Our global portfolio includes approximately 181,000 communications sites, including more than 41,000 properties in the United States and approximately 140,000 properties internationally. American Tower is a Fortune 500, S&P 500 and Forbes Global 2000 Company
Purpose
Founded in 1995, American Tower Corporation, one of the largest global Real Estate Investment Trusts (REITs), is a leading independent owner, operator and developer of wireless and broadcast communications real estate. Our global portfolio includes approximately 180,000 communications sites, including nearly 41,000 properties in the United States and approximately 139,000 properties internationally. In addition to leasing space on wireless and broadcast towers, we provide customized solutions through our in-building systems, outdoor distributed antenna systems and other right-of-way options, managed rooftops and services that speed network deployment.

Headquartered in Boston, Massachusetts, American Tower has operations across the United States and in Argentina, Brazil, Burkina Faso, Chile, Colombia, Costa Rica, France, Germany, Ghana, India, Kenya, Mexico, Niger, Nigeria, Paraguay, Peru, Poland, South Africa and Uganda.
Vision
We make wireless communication possible everywhere.
Mission
1. Lead wireless connectivity around the globe.

2. Innovate for a mobile future.

3. Drive efficiency throughout the industry.

4. Grow our assets and capabilities to meet customer needs.
Additional Culture Details
Our culture is based on integrity, accountability, hard work and collaboration. We play a big role in a dynamic global industry and our culture reflects that by:

-Operating with the highest level of integrity and ethics
-Collaborating across our organization
-Respecting each other
-Sharing a commitment to serving the customer
-Being an industry leader when it comes to safety
-Connecting to the communities where we live and work
Values
Our Core Principles

Understand our customers' needs and satisfy them.
Work as a team to build lasting customer relationships by understanding their requirements and exceeding their expectations.

Hire good people and empower them.
Place the right people in the right positions, develop their talent and skills and provide opportunities for them to influence outcomes.

Focus on solutions, not problems.
Begin with the end in mind and involve the right people. Stay positive and work together for desired results.

Do what we say we're going to do.
Set realistic expectations. Communicate clearly. Be accountable for your actions.

Have fun.
Recognize our success, celebrate together and contribute to a positive work environment.

Play to win.
Put integrity first. Be competitive. Work together as a team to exceed expectations.