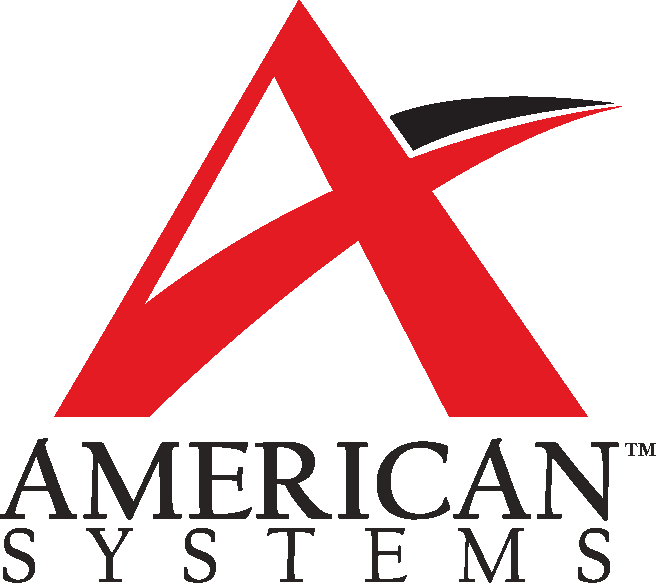 AMERICAN SYSTEMS
AMERICAN SYSTEMS
AMERICAN SYSTEMS is an employee-owned federal government contractor supporting national priority programs through our strategic solutions in the areas of: Enterprise IT, Test & Evaluation, Acquisition & Lifecycle Support, Engineering & Analysis, and Training.
Purpose
Since its founding in 1975, AMERICAN SYSTEMS has built and maintained a reputation as both a contractor and an employer of choice. These distinctions, which go hand-in-hand, are based on a culture built around accountability, ownership, ethics, and quality.

ACCOUNTABILITY As "co-owners" of AMERICAN SYSTEMS, our employees are jointly accountable for achieving the Company's strategic objectives, and this permeates the other elements of our overall culture.

OWNERSHIP As a 100% employee-owned company through our Employee Stock Ownership Plan (ESOP), our workforce thinks and acts like owners, and the results show in our daily execution, whether in the business office or in the field.

ETHICS We take ethics seriously. Our award-winning quarterly training vignette videos and annual Code of Business Ethics & Conduct refreshers are modeled from the top-down through our senior leadership.

QUALITY Our commitment to quality and continuous improvement in our business processes and program execution is validated by our ISO 9001:2015 registration and reinforced through our proprietary Service Delivery Framework called MERGE (Mission-Engaged Resources Geared to the Enterprise), which has as a core tenet a process of documented continuous improvement.

Our culture has been, and continues to be, the backbone of AMERICAN SYSTEMS. Through dedicated adherence to these principles, we have forged a decades-long legacy as an industry standard-bearer and an award-winning Company.
Vision
AMERICAN SYSTEMS will be a privately-held, employee-owned provider of professional, technical and consulting services.

We will...

...be recognized as a diverse team of talented professionals with unmatched expertise.
...be an employer of choice by creating a culture of trust that is balanced, supportive and committed to teamwork, leadership and continuous improvement.
...live our values every day!
Mission
AMERICAN SYSTEMS is a privately held, employee-owned, professional, technical and IT services provider. We apply diverse and innovative teams of professionals to enable our customers to accomplish their missions successfully.
Additional Culture Details
As a company that supports national priority programs, our affinity for the men and women who have, or continue to, serve our country is paramount. Our Servicemember Outreach and Referral (SOAR) Program was formed with the mission to strengthen the recruiting, camaraderie, onboarding and morale of veterans inside and outside our company.
In 2022, AMERICAN SYSTEMS received eight veteran-friendly awards:
•    Department of Labor's HIRE Vets Now "Gold Medallion"
•    Military Friendly® "Gold Military Friendly Employer"
•    Military Times "Best for Vets Employers"
•    US Veterans Magazine "Best of the Best, Top Veteran Friendly Company"
•    Military.com/Monster "Best Companies for Veterans" (Number 1 Nationally)
•    Virginia Values Veterans (V3) MVP Award for Most Inspiring Workplace Culture for Vets
•    Virginia Values Veterans (V3) Triumph Award for Most Transformative Hiring Process
•    5 Star Employer - VETS Indexes
Values
Our Corporate Values

AMERICAN SYSTEMS rewards our employee-owners for their outstanding contributions to our company. We recognize that the collective efforts of all employee-owners contribute to the overall mission of our company and we encourage opportunities for those efforts to be acknowledged. In order to attract and retain the best employees, we aim to create an environment where employees continually improve; are innovative and manage resources creatively; set high standards and goals; and work together in teams. We recognize and reward our employee-owners who demonstrate these values:
•    Integrity
•    Responsiveness
•    Respect
•    Diversity
•    Decisiveness
•    Commitment
•    Quality
•    Innovation
•    Social Responsibility
•    Teamwork
•    Leadership.
•    Continuous Improvement
•    Balance
•    Supportive
Company Snapshots