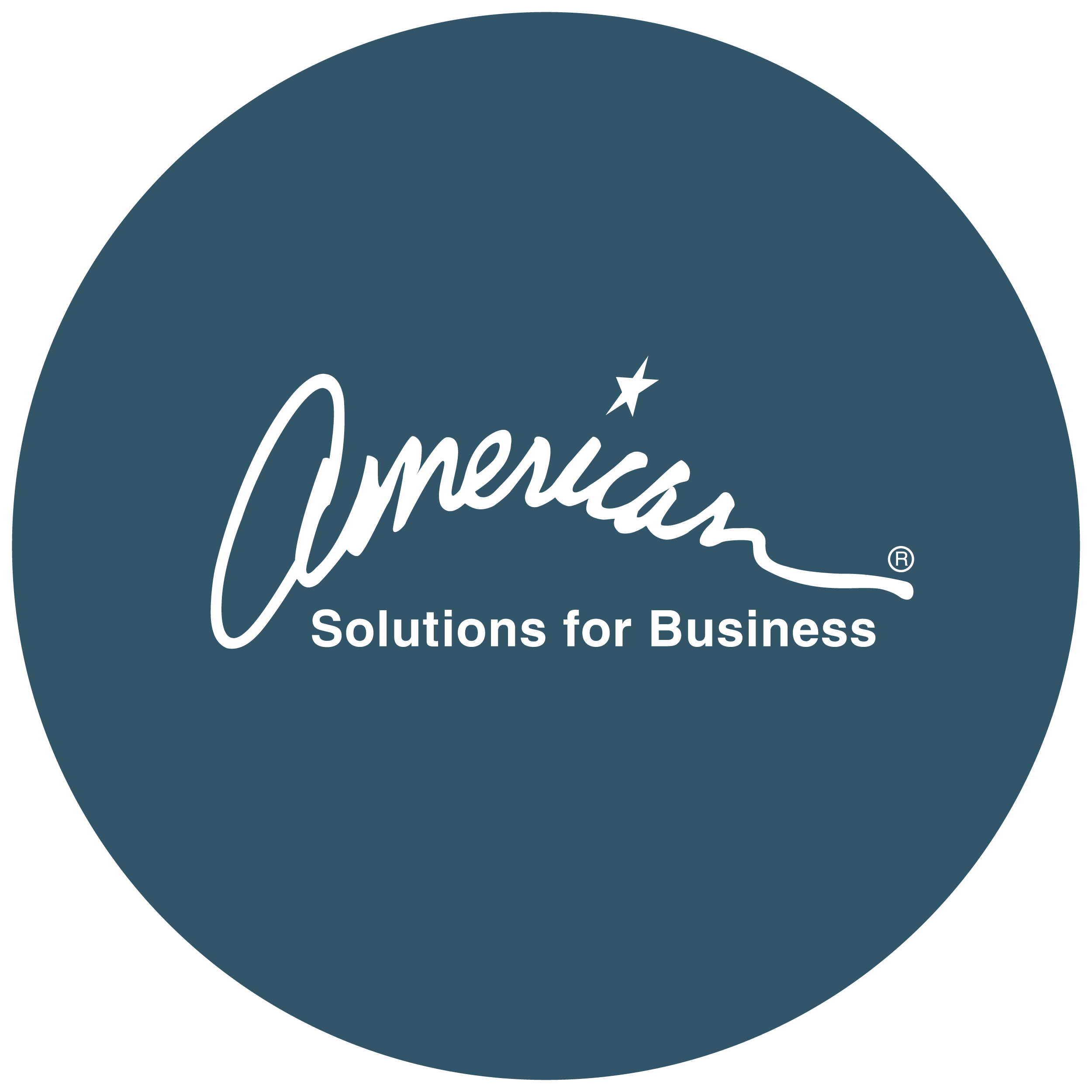 American Solutions for Business
American Solutions for Business
American is a supplier of promotional products, print/document solutions, office supplies, eCommerce and marketing solutions nationwide through a network of associates.
Purpose
At its core, our company's purpose is to help our customers achieve their goals through creative solutions. We are a network of industry experts, and are dedicated to making a positive impact in every step of the process. Nurturing relationships, encouraging education, giving back to our communities and caring for our stakeholders allows us to create an environment that inspires change, growth and success for all.
Vision
We are extremely optimistic about the future of this company. We're pleased to support American's initiative to grow top line sales and continue to improve the home office processes and efficiency. We have the best sales force and home office teams in the industry, and with our culture of employee-ownership, we truly believe that nothing can prevent us from living the American Dream.
Mission
We help people live their American Dream. We are and employee owned company providing value to our stakeholders, through entrepreneurial relationships and solutions.
Additional Culture Details
American's story began in Glenwood, Minnesota, the hometown of founder and CEO, Larry Zavadil. Since its humble establishment in 1981, American has flourished into one of the largest distributors in the industry, providing our customers with print, promotional products, marketing collateral, fulfillment and more. Throughout our growth in technology, resources and sales, we maintain our grass-roots attitude by operating as the only employee-owned distributorship in the industry. This results in a team of personally-invested employees, both inside the home office and out in the field, implementing creative solutions while managing costs.
Values
Employee Owenership

In 2000, our founder & CEO, Larry Zavadil, sold this company to its employees in order to maintain its integrity, traditions and resources. Through our Employee Stock Ownership Plan (ESOP), every participating employee and sales associate holds a stake in the company's success.
Company Snapshots