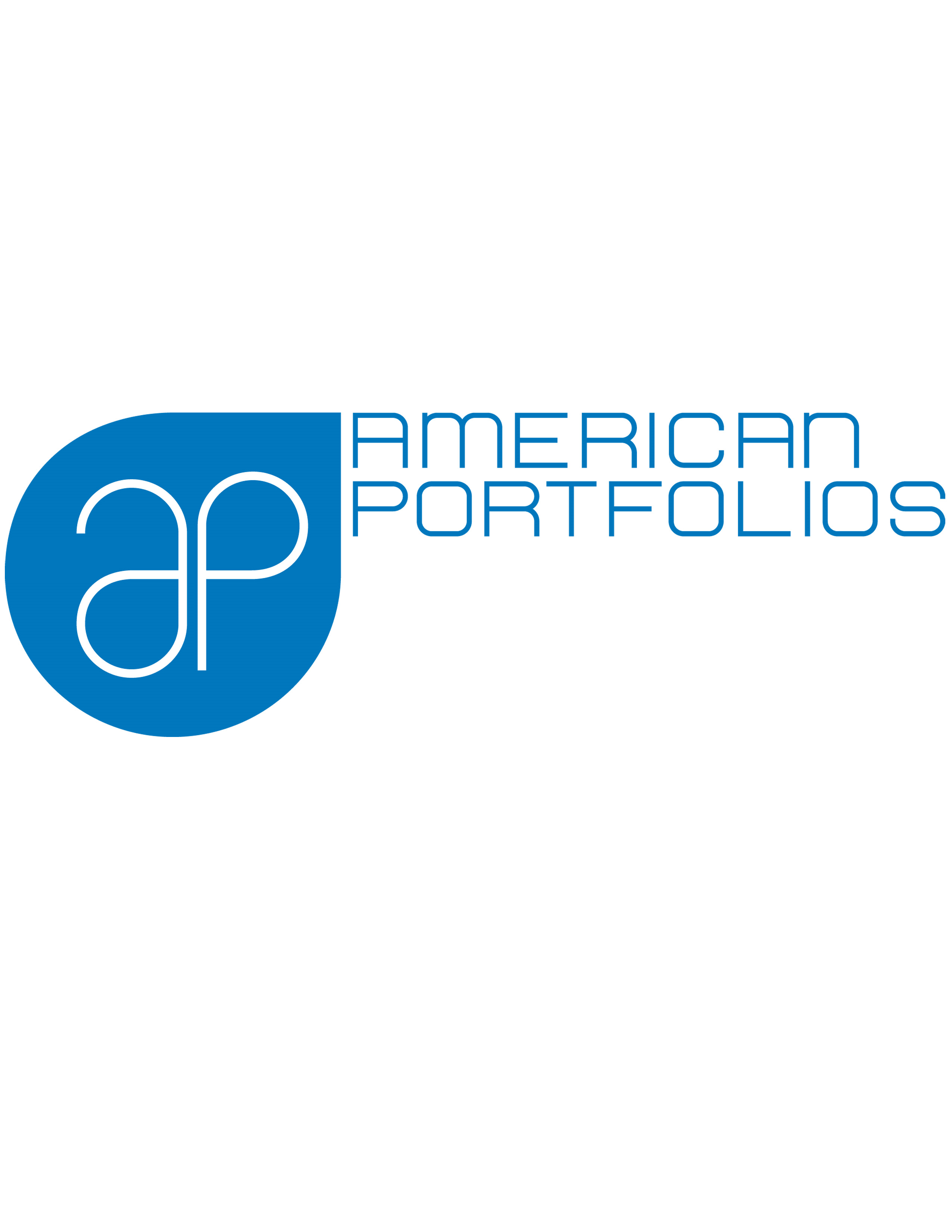 American Portfolios Financial Services Inc.
American Portfolios Financial Services Inc.
Headquartered in Holbrook, N.Y., American Portfolios Financial Services, Inc. (APFS) is a full-service, independent broker/dealer and member firm of FINRA and SIPC, offering a complete range of financial services, including personal financial and retirement planning, securities trading, mutual funds, access to investment research, long-term care planning, insurance products and tax-free investing. Fee-based asset management is offered through its sister subsidiary, American Portfolios Advisors, Inc., (APA), an SEC Registered Investment Advisor. Both entities, along with technology entity American Portfolios Advisory Solutions, LLC, collectively reside under the legal entity American Portfolios Holdings, Inc. (APH). Full-service securities brokerage is available through a clearing firm relationship with Pershing, LLC, a BNY Mellon firm, the securities of which are held on a fully disclosed basis.
Purpose
FREEDOM TO CHOOSE
AP is not a "one size fits all" firm. Since the beginning, AP has set out to be the best—not the biggest—provider of business solutions for independent financial professionals. To support the diverse needs of its investment professionals, as both a full-service broker/dealer and Registered Investment Advisor, a widely-used choice of financial products and programs are made available for affiliated colleagues to offer their clients.
FREEDOM TO GROW
At the heart of any company are the people who create and drive it. AP has invested in its dedicated staff members, ensuring they become effective problem solvers and solutions providers for its investment professionals and their investing clients. In addition, AP has built a strong foundation on innovative technologies with a customer focus, creating efficiencies in the way business is conducted.
FREEDOM TO PROTECT
Helping protect dollars protects dreams. AP understands that behind every dollar there is a person and a dream. For this reason, the goal of risk management is simple: protect the investing client, protect its investment professionals, and protect the firm with integrity and sound judgement.
FREEDOM TO GIVE
The things that make us richest are the things we do for others. Creating value for people and communities,, with consideration given to ethical, social, environmental, cultural and economic concerns, AP engages in responsible business operations with its "going green" efforts and community service.
Vision
Galvanized by a just cause, individuals and organizations can only rise to great heights when they are motivated by their highest aspirations. AP's defining passion is American Dreams. It the belief that there are few more noble pursuits than helping fellow citizens gain the financial freedom they need to realize their greatest dreams, whether it is a retirement to sunny climates or starting a foundation to save the world.
Mission
American Portfolios (AP) seeks financial pathways for people in pursuit of their American dreams.
Additional Culture Details
American Portfolios' (AP) employees are part of a corporate culture that embraces the tenets of the company's strategic roadmap for sustainable growth, which is built on six equally important, interconnected strategic company perspectives—People, Innovation, Process, Customer, Financial and Community—and the foundation from which all planning and executions begin. AP continually strives to ensure that its employees are afforded a positive and supportive work environment to which they can contribute their best ideas and feel valued.
Values
Nurture

Each and every day we will cultivate a thriving workplace, investing in our team(s) so they may realize their personal and professional dreams, all while instilling in them the
desire and an ability to help others reach theirs.
Company Snapshots