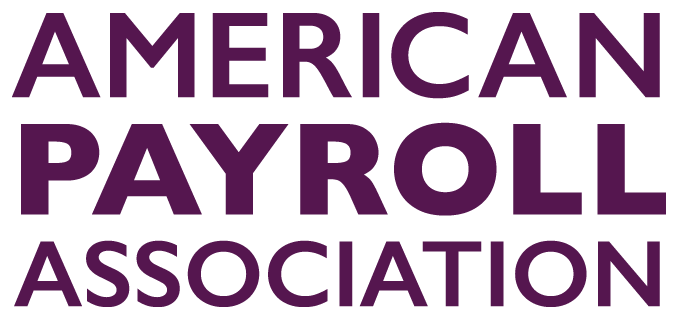 American Payroll Association
American Payroll Association Overview
Established in 1982, the American Payroll Association (APA) is the nation's leader in payroll education, publications, and training. The nonprofit association conducts over 500 payroll training conferences, seminars and in-house classes across the country each year and publishes a complete library of resource texts and newsletters. Every year, more than 47,000 professionals attend APA training sessions. Representing more than 20,000 members, APA is also the industry's highly respected and collective voice in Washington, D.C.
Vision
APA's vision is to create opportunities and forge a community by providing the educaiton, skills, and resources necessary for payroll professionals to become successful leaders and strategic partners within their organizations.
Mission
As its mission, the American Payroll Association pursues the following objectives: 1) To increase the Payroll Professional's skill level through education and mutual support. 2) To obtain recognition for payroll work as practiced in today's business and legislative environments and as a professional discipline. 3) To represent the Payroll Professional on the federal, state and local level. 4) To provide public service education on payroll and employment issues.
Values
Leadership
:
We possess a vision that encourages others to learn, innovate, and share insight. We motivate others to make a positive difference in their own lives with courage and integrity today and in the future.
Teamwork
:
Everything we do is a team effort. We inspire, challenge, respect, and support team members to be their best and always maintain positive working relationships.
Passion
:
We are devoted to fulfilling APA's mission by providing education with enthusiasm and constantly striving to learn, develop and improve in all that we do.
Excellence
:
We know that our members have to be 100% accurate in their jobs, so we do not settle for anything less in what we do in service to our members.
Empowerment
:
We are empowered to solve problems, suggest ideas for improvement, and propose new programs to better serve our membership.
Diversity
:
We continuously build and encourage a mindset that celebrates uniqueness among persons, ideas, and values.
Fun
:
We have fun at work, which leasds to a dynamnic company culture
Awards
Top Workplaces Regional Awards