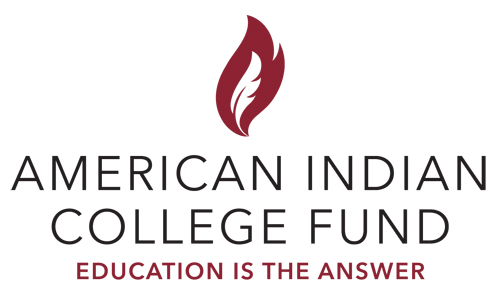 American Indian College Fund
American Indian College Fund
The American Indian College Fund (College Fund) strives to positively impact the lives of American Indians by supporting their higher education and career objectives. College Fund team members believe education is the answer and collectively we raise funds, provide scholarships, and holistically support students in achieving their goals.

In the 2019 Employee Engagement Survey, 98% of employees responded that they were ALWAYS/NEARLY ALWAYS motivated by the mission and vision of the College Fund. This motivation propels us to provide a great service while creating a top place to work.
Purpose
We have one unwavering purpose – increasing the number of American Indians who hold college degrees. Currently only 14% of American Indians have a college degree – less than half the national average. Every year, we empower more than 4,000 American Indian students to start and stay in school, complete their degrees and launch careers that benefit us all. We have provided almost 126,000 scholarships and $193 million to support American Indian communities. We intend to double our impact in the next five years. Join us, and help a student today.
Vision
The vision of the American Indian College Fund is for healthy, self-sufficient, and educated American Indian and Alaska Native people.
Mission
The American Indian College Fund invest in Native students and tribal college education to transform lives and communities.
Additional Culture Details
We are driven by our...

Guiding Principles:

With our mission and vision as our center, we are united by our commitment to empower Native communities through education. We honor the inherent sovereignty, diversity, and resilience of Native peoples, and we work from a seventh generation perspective; our actions today are informed by the past and will echo throughout the years to come. Respect is at the core of our guiding principles, which infuse our daily endeavors with sacred meaning, inspiring us to work industriously and deeply engage.

As members of the collective team we commit to the following principles:

•    We establish space and time to be appropriately inclusive and supportive of each other.

•    We consider and communicate thoughtfully with each other, because every decision affects each of us.

•    We trust and respect the diverse expertise and knowledge of each other, empowering accountability and productivity.

•    We encourage and support problem-solving, creativity, and innovation to effectively achieve our goals.

•    We embrace our diversity and ability to work as a united team.



Company Snapshots