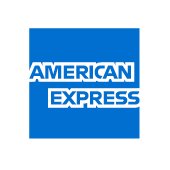 American Express
American Express
Since 1850, American Express has worked to make a difference in our customers' lives in ways that matter most to them. Our goal is to provide the world's best customer experience every day. We aim to exceed our customers' expectations by always finding new ways to enrich their lives, to make their businesses more successful, and to help them achieve their aspirations.

Our service roots extend to the communities where we live and work. We support nonprofits that preserve historic places, have an annual colleague giving campaign to help charitable organizations, and seek to minimize our impact on the environment through sustainability efforts.

American Express is continually recognized as a great place to work because we encourage colleagues to bring their ideas and their true selves to work every day to help positively transform the lives of our customers, communities, and colleagues.
Vision
Provide the world's best customer experience every day
Mission
Become essential to our customers by providing differentiated products and services to help them achieve their aspireations
Company Snapshots