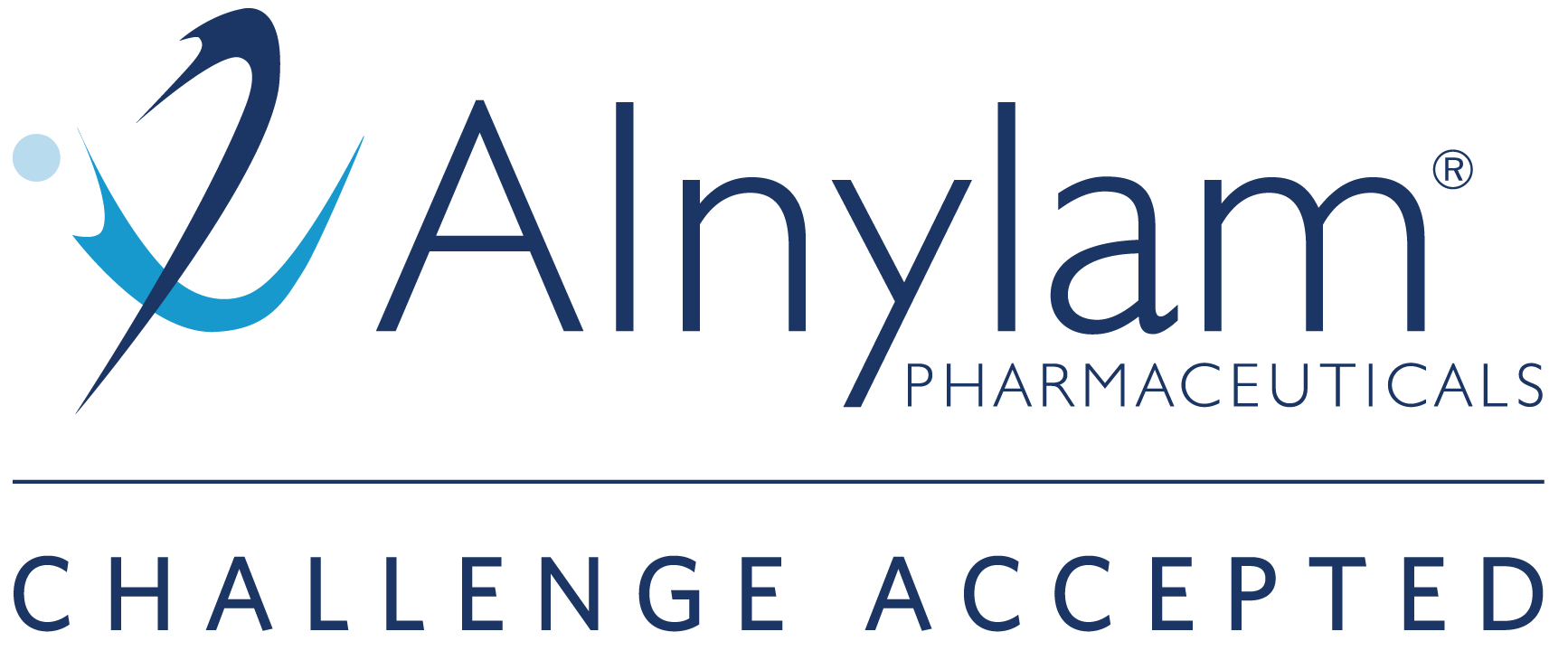 Alnylam Pharmaceuticals, Inc.
Alnylam Pharmaceuticals, Inc.
Alnylam has led the translation of RNAi (RNA interference) from Nobel Prize-winning discovery into an innovative, entirely new class of medicines. Founded in 2002 by a team of distinguished life sciences leaders, Alnylam's vision is to harness the potential of RNAi therapeutics to transform the lives of people living with diseases for which there are limited or inadequate treatment options. Our pioneering work has delivered the world's first and only approved RNAi therapeutics—ONPATTRO® (patisiran) in 2018, GIVLAARI® (givosiran) in 2019, OXLUMO® (lumasiran) in 2020, LEQVIO® (inclisiran) in 2021, and AMVUTTRA® (vutrisiran) in 2022. We are advancing a deep pipeline of innovative RNAi-based medicines in four therapeutic areas: genetic medicines, cardio-metabolic diseases, infectious diseases, and central nervous system (CNS) and ocular diseases.
Vision
Harnessing a revolution in biology for human health.
Mission
Build a top-tier, global, independent biopharmaceutical company founded on RNAi.
Values
Fiercely Innovative

Transformational, world leading science and flawless execution are at the heart of who we are.

This means that we:
- Aspire to drive new discoveries from concept to cure
- Demand innovation from across the company for the benefit of patients globally
- Strive for a workplace environment that crackles with creativity and collaboration

To be Fiercely Innovative, we need to:
- Have a deep understanding of the critical issues we're trying to solve
- Create an environment that provides headspace to promote innovation and strategic thinking
- Have the courage to take appropriate risks to meet the needs of our patients
- Learn from our successes and failures
Company Snapshots