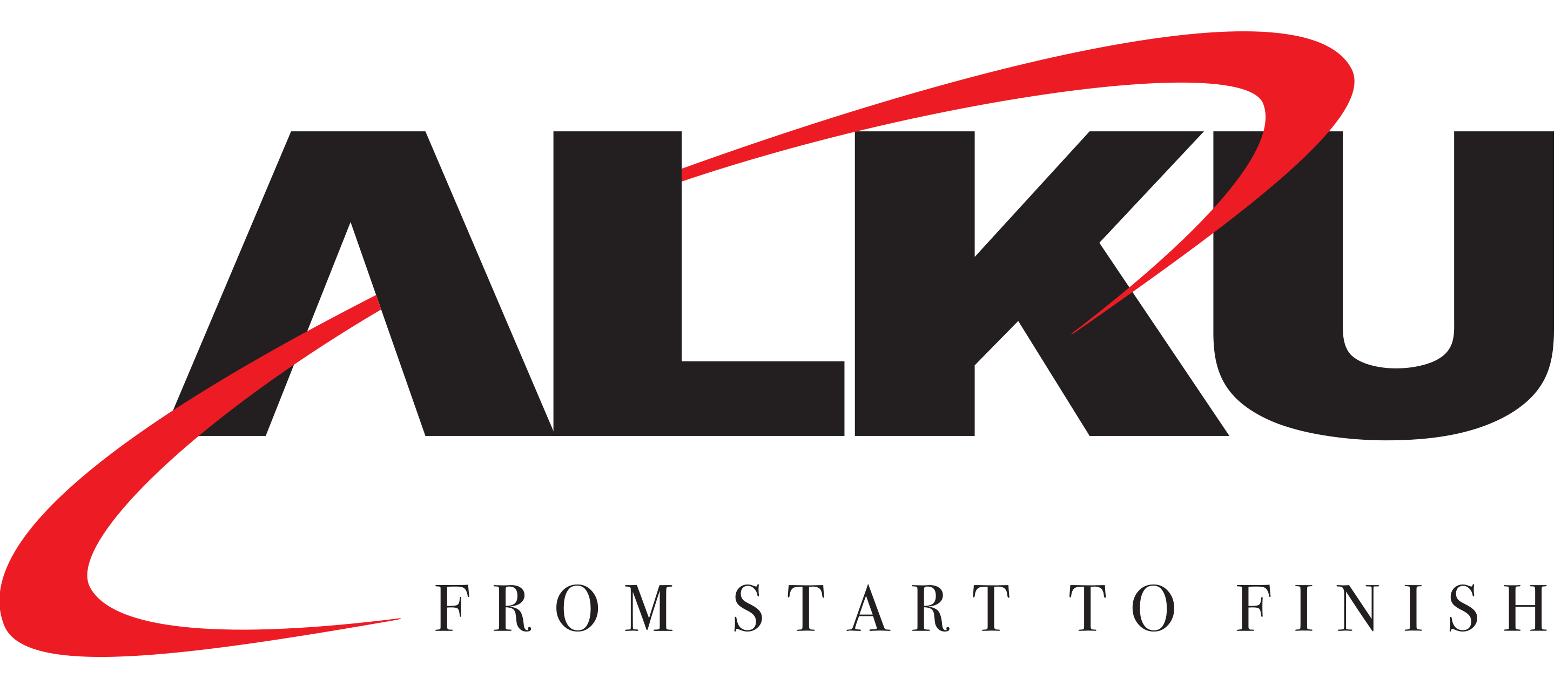 ALKU
ALKU
ALKU is a specialized consulting services firm focused on deploying highly skilled consulting resources in the Technologies, Healthcare IT, Life Sciences, and Government sectors. Each of our niche divisions consists of dedicated personnel who focus on a single specialty in each industry we serve. Organizations and our highly skilled network choose to work with us because of our commitment to people, process, and technology. There is nothing general about us or what we do.

The foundation of ALKU's success is a strong work ethic, a sense of humor, personal development, and clear expectations. We believe that if we treat our employees with respect and provide them with great opportunity, they in turn will do the same for our clients and candidates

Motto: Have Fun Working Hard
Purpose
ALKU is a specialized consulting services firm focused on deploying highly skilled consulting resources in the areas of ERP, HCIT, Life Sciences, Government industries, and Information Security. Each of our niche divisions consists of dedicated individuals who focus on a single specialty in each industry we serve. Our speed, accuracy, agility, and specialized knowledge and experience is what sets us apart from the competition.
Vision
The foundation of ALKU is our focus on personnel development. At our core is the belief and practice that as long as we have great, energetic, hardworking, eager to learn individuals on our team, the rest will follow. We practice what we preach in every aspect of our company. A big focus on personnel development is present in our one-on-one meetings—weekly meetings between manager and employee where we discuss personal and professional goals and growth. Every ALKU employee, from first day intern to founding member, is given constant opportunities to grow their professional and personal skill sets. From opportunities to run small to whole company meetings, to being an intern mentor, the opportunities are endless.
Mission
ALKU is made up of over 300 upbeat, motivated full-time employees and interns. With 7 locations in MA, NH, TN, NC, and VA, ALKU is constantly growing and expanding to meet the needs of employees, clients, and consultants all over the U.S.
Additional Culture Details
It is important that employees who are going above and beyond in their job get recognized for all of their hard work and accomplishments. The ALKrew not only celebrates internally, but we prop them up by giving them opportunities to attend high level industry conferences, present at speaking engagements, attend college events and career fairs, participate in award acceptances, be on the ALKU Scholarship review committee, and so much more. We want to celebrate our employees' successes and reward them with more opportunities to grow and keep on crushing it!

ALKU constantly celebrates and recognizes the successes of its employees, regardless of how big or small an accomplishment. Celebrations vary from company-wide T-shirt nomination program, celebratory office wide deal songs, Slack shout-outs, Snapchats, Instagrams, and Facebook posts! We also love to recognize employees with the Corporate Spotlight—a printed and distributed employee feature in the style of a newspaper, the Frame of Fame—a shadowbox highlighting a certain employee, and Employee Honor Day—a day of celebrating a selected employee where we decorate their desk and let them know how much we appreciate them! Additionally, we celebrate birthdays and anniversaries by sending out company-wide messages on Slack!

Contests are constantly taking place in the ALKU office. These contests work as sales production incentives, as well as rewards for the overall company's growth and success. One contest that occurs annually is the casual contest, where employees strive to hit weekly production goals in order to have casual dress all summer! Additional contest prizes have included weekend getaways to Miami and Vegas, ski weekends, VIP nights out in the town, VISA reward gift cards, extra paid time off, flexible hours, a donation to a charity of choice in your name, cash prizes, and more! Internal contests not only push for the growth and success of the company, but also allow for the ALKrew to participate in cross divisional group outings and offsite team building so that we can continue to grow and build upon our Have Fun Working Hard culture!

At ALKU, it is very important to keep our employees happy and full of energy! ALKU provides everyone in the office with plenty of snacks-healthy and indulgent alike! Some delicious treats include trail mix, granola bars, oatmeal, yogurts, peanut butter, fruit snacks, chips, etc. We also have a Bevi machine that serves both still and sparkling water in rotating flavors, and ALKrew Cold Brew...on tap! In addition, Thursdays are known as Bagel Thursdays! ALKU employees are treated with a variety of different bagels from Bagel World. This gets our employees excited and lets them know that we are here to honor and treat them for their hard work!

ALKU's T-Shirt Program gives employees the opportunity to recognize and highlight everyday successes. Employees are able to nominate other employees for a t-shirt that represents one of ALKU's business goals. Examples of t-shirts are #BeAPro, #PitchYourNiche, and #FollowMyLead. These nominations are posted to the company Slack channel so that everyone can celebrate the success, no matter how big or small!

ALKU puts its Have Fun Working Hard spin on everything—company-wide meetings included! ALKU prides itself on its ALKU Updates and Kick Off Meetings. These meetings allow for the entire company to come together in one location to be updated on important company updates, as well as achievements and goals, and in terms of the Kick Off, to kick off the new year and get everyone pumped up. In typical ALKU fashion, these are anything but your regular, boring company meetings. The ALKU Updates and Kick Offs are put on as dramatic skits, with previous productions being in the style of Saturday Night Live Skits, Jeopardy Game Show, and even a Game of Thrones themed show. Each production is written, produced, and performed by ALKU employees, selected for their hard work and company successes. This is a great opportunity for employees to get involved and participate in a company-wide initiative.

Throughout the year, ALKU welcomes interns into all 7 of our offices. ALKU's Internship Program allows students to dive into their full-time careers while still in college. Students are given the ability to make money, develop professionally, and work alongside motivated, likeminded peers. This training is implemented with the hope that interns will ultimately become full-time employees when they graduate. Each intern is paired with a mentor—a seasoned and proven full-time employee. Their mentor works as a point of reference, guidance, and support throughout the intern's time at ALKU. For our mentors, this offers them the chance to participate firsthand in ALKU's mentoring initiative, working to develop invaluable professional skills and gaining insight into leadership roles.

ALKU has a strong partnership with Mass Mentoring Partnership (MMP) and Virginia Mentoring Partnership (VMP) which are nonprofit organizations that empower youth-adult relationships across MA and VA. Not only is Founder/CEO Mark Eldridge a board member with MMP, but ALKU participates in the Rodman Ride for Kids—a 25 or 50 - mile bike ride that supports MMP, this year will be our 8th year participating. Annually, in collaboration with MMP, ALKU grants a student a $20,000 scholarship to a Massachusetts student who has been positively impacted by the mentoring cause and is planning on attending a 4-year college. This year, ALKU will be granting their 6th ALKU Scholarship. The ALKrew will be participating in its 5th annual BEST Kids Superhero 5k this April to raise $20K for D.C.'s foster care youth in partnership with VMP. Having the opportunity to give back to those outside of our company brings great joy to the ALKrew, and we look forward to doing so for many more years to come! In total, ALKU has raised nearly $850,000 for the mentoring cause.
Values
Mentoring

We focus on paying it forward through internal and external mentorship.