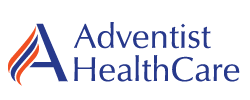 Adventist HealthCare
Adventist HealthCare
Vision
We will provide a world-class patient experience to every person, every time.
Mission
We extend God's care through the ministry of physical, mental and spiritual healing.
Additional Culture Details
Serving the Washington, D.C., region since 1907, Adventist HealthCare has earned a reputation for high-quality, compassionate health services. As a faith-based organization, Adventist HealthCare promotes a total well-being approach that includes physical, mental and spiritual healing with comprehensive, award-winning care. Adventist HealthCare is deeply committed to creating a respectful culture of care that meets the needs of both the diverse members of our team of caregivers and the community that we serve. From senior leadership to the frontline, Adventist HealthCare's team of valued professionals work in an environment of appreciation with excellent benefits, continuing education opportunities and a career development.
Values
Values

Values: Respect - Integrity - Service - Excellence - Stewardship
Company Snapshots