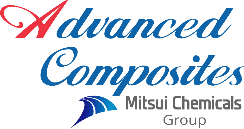 Advanced Composites
Advanced Composites Overview
Advanced Composites is the leading supplier of TPO's (Thermoplastic Olefins) and Polypropylene Compounds to the North American Automotive Industry.

To provide industry-leading technologies, Advanced Composites contributes extensive resources to research and product development. Our unwavering goal is to make available to our customer's products and technical support that together will reduce their overall costs and improve the quality of their products.

We think creatively and dynamically so we may lead market change by improving our products, technology and systems.
Mission
To be a reliable Solution Partner by continually providing the following to our customer base:
-High quality, value-added products
-Market Leading Technology and Technical Service
-Best-in Class Customer Service
Values
Customer Satisfaction

We will pursue mutual prosperity with customers as their Solution Partner.

Health & Safety

We will continually focus on health and safety with the overall objective of making our workplace safer. We will strive to improve health and safety performance. We will ensure that our employees are aware of their individual OH&S obligations.

Quality

We will set objectives for quality; continually improve and review the effectiveness of our quality management system to achieve our customer satisfaction idea.

Environment

We will have foresight. We will set objectives and targets focused on continual improvement; strive to reduce any identified environmental impacts of our processes and products. We will be committed to preventing pollution and minimizing waste with the vision of preserving the environment for future generations.

Integrity

We will strive to comply with relevant laws, regulations, legislation, corporate directives, company policies, management systems and/or subscribed international standards and customer requirements.

Efficiency

We will not fear change. We are committed to continually improving our operation efficiency.

Communication

We are a global company. We will respect our individual and cultural differences and recognize the importance of communication. We will communicate our policies, objectives and ideals to our stakeholders and other interested parties.

Innovation

We will think creatively and dynamically. We will lead market change by improving our products, technology and systems.

Speed

To retain our competitive edge, we will act with the quickness needed to serve our demanding market.
Awards
Top Workplaces Regional Awards