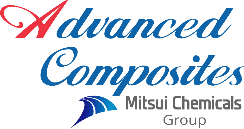 Advanced Composites
Advanced Composites
Advanced Composites is the leading supplier of TPO's (Thermoplastic Olefins) and Polypropylene Compounds to the North American Automotive Industry.

To provide industry-leading technologies, Advanced Composites contributes extensive resources to research and product development. Our unwavering goal is to make available to our customer's products and technical support that together will reduce their overall costs and improve the quality of their products.

We think creatively and dynamically so we may lead market change by improving our products, technology and systems.
Mission
To be a reliable Solution Partner by continually providing the following to our customer base:
-High quality, value-added products
-Market Leading Technology and Technical Service
-Best-in Class Customer Service
Values
Customer Satisfaction

We will pursue mutual prosperity with customers as their Solution Partner.