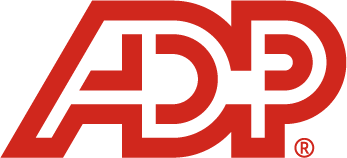 ADP LLC
ADP LLC
ADP is one of the world's largest providers of Human Capital Management (HCM) technology solutions, including human resources, payroll, talent management, and benefits administration, and time and attendance management to employers around the world. We lead the industry in North America, Europe, Latin America and the Asia Pacific. More than 740,000 clients in 140+ countries look to us to help increase productivity, improve employee engagement and meet their business objectives.

We're changing the world of work, where staying a step ahead means creating a collaborative and agile environment within a company known for its stability, ethics, and integrity. Our down-to-earth culture welcomes diverse perspectives and creates a place where careers can flourish. We are on a transformative journey to advance human potential in a powerful way, and the strength of our team comes from what each of us has to offer.
Purpose
For over 70 years, ADP has served as a trusted human resources, payroll and benefits partner to employers around the world. Our mission is to provide insightful solutions that drive value and success for our clients by allowing them to focus on their busine
Vision
Always designing for people means we'll never stop removing obstacles and making work more open, so everyone can focus on doing what they do best. It means we are always designing for tomorrow. That's our business, our purpose, and our passion.
Mission
We create experiences, products, and services that people love using every day.
Additional Culture Details
We're reimagining what it means to work, and doing so in profound ways. At ADP, we say that we're Always Designing for People. Starting with our own.
Company Snapshots