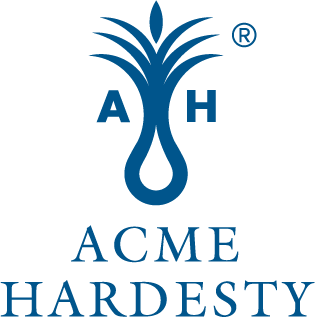 Acme-Hardesty Co.
Acme-Hardesty Co.
Acme-Hardesty is one of the largest distributors of castor oils and derivatives, oleochemicals, preservatives and bio-based products. We're guided by the belief that what we do makes a difference - to each other, our customers, and to the future of the world in which we live. Sustainability is a fundamental part of our business, and we pride our self on doing business responsibly and ethically.
Purpose
Our value and responsibility to the Company, its stakeholders, and to each other are based on our ability to increase profits and to develop the means to sustain that profitability
Vision
We are a business with a responsibility to grow and sustain profitability for all stakeholders. Without exception, our success is built by people who endeavor to uphold ourkey principles:
Mission
Success we're proud of through respect, integrity, dependability and commitment
Additional Culture Details
We believe…

that respect for others is fundamental to everything we do.

that honesty and integrity are essential to our relationships and the foundation for the way we do business.

that our word is our bond. We follow through on our commitments to customers, suppliers and each other—no matter what challenges we may face.

Values
Take thoughtful action

Consciously employ an organized and systematic approach to business, supported by proactive planning, performance reporting, analysis, and execution in the quest for continuous improvement.