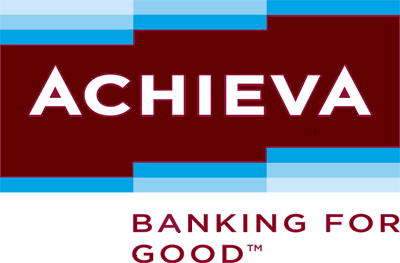 Achieva Credit Union
Achieva Credit Union
Achieva Credit Union provides GOOD banking experiences to people from all walks of life. Achieva offers competitive rates on loan products as well as checking and saving accounts, mortgages, business banking services and much more. Originally founded in 1937 in Pinellas County, Achieva is rated a Superior 5-Star credit union by Bauer Financial. With more than $2.6 billion in total assets and 23 branches, Achieva currently serves more than 177,000 members throughout its service area. Anyone who lives or works in Charlotte, Collier, DeSoto, Hernando, Hillsborough, Lee, Manatee, Pasco, Pinellas, and Sarasota Counties, or whose family member has an Achieva Credit Union account can bank with Achieva.
Purpose
Our purpose is to provide financial products and services to our members in our footprint and be an integral part of the community.
Vision
Providing uncompromised service one member at a time.
Mission
I promise to respond to your request in a timely manner, take ownership of your request and deliver results, listen fully to your needs and suggest solutions, share my knowledge to help you achieve your goals, treat you with respect, and make it easy to do business with us.
Company Snapshots