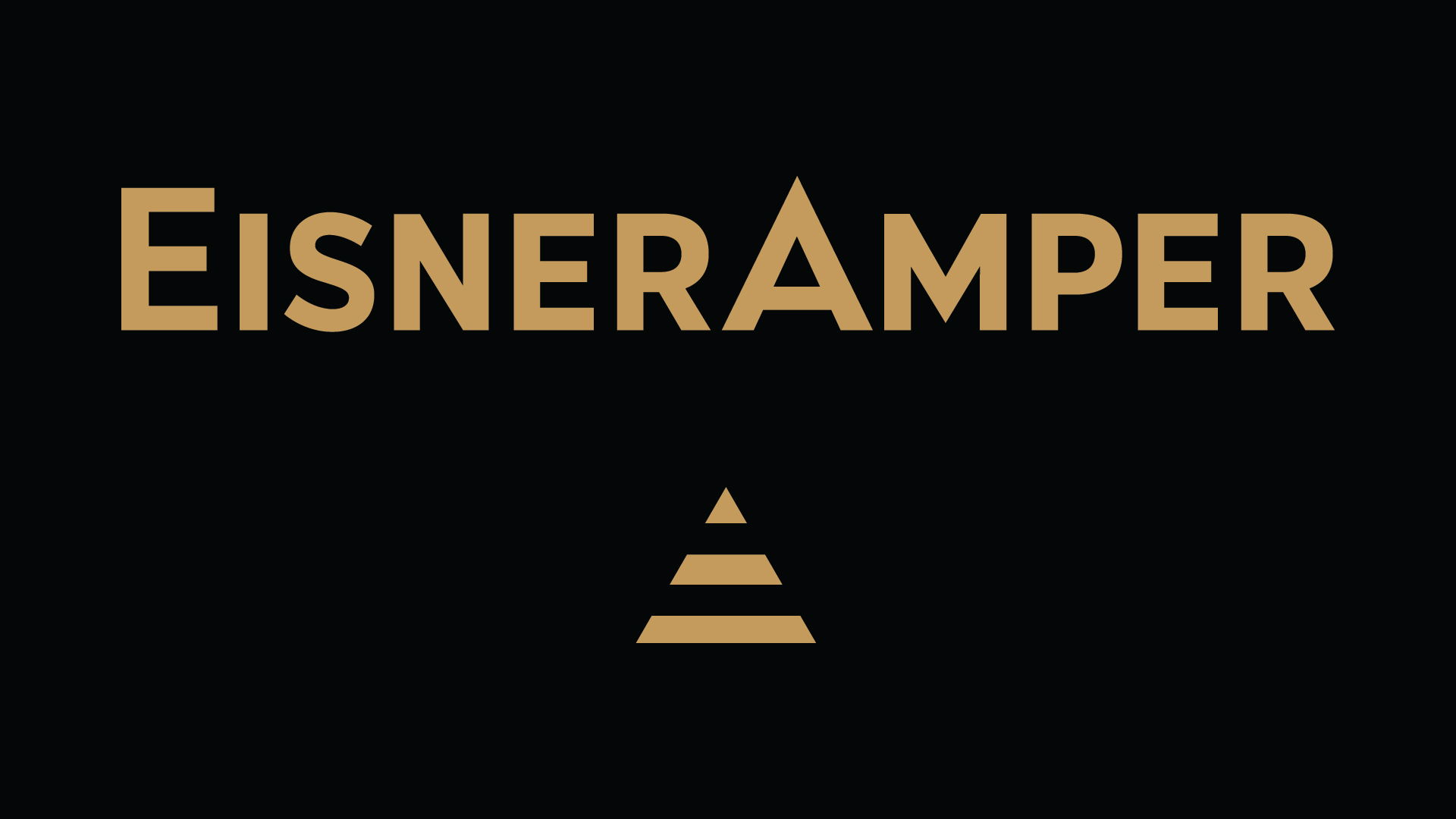 EisnerAmper
EisnerAmper
Large enterprises, privately owned companies and high net worth individuals face near- and far-term accounting issues. They turn to EisnerAmper for comprehensive audit, accounting, advisory, consulting, and tax services – as well as smart, analytical insight delivered in an approachable style. EisnerAmper is one of the largest accounting firms in the U.S.,with more than 2,500 employees and over 300 partners across the country.

We combine responsiveness and innovationwith a long-range perspective; to help clients meet the pressing issues they face today, and position them for success tomorrow.
Our clients are enterprises as diverse as sophisticated financial institutions and start-ups, global public firms and middle-market companies; as well as high net worth individuals, family offices, not-for-profit organizations, and entrepreneurial ventures across a variety of industries. We are also engaged by the attorneys, financial professionals, bankers and investors who serve these clients.
Additional Culture Details
Joining EisnerAmper means being part of an organization that is client-focused, accountable, principled and relationship-oriented. Those core traits permeate everything we do, and set the tone for day-to-day life at the firm. Every member of the EisnerAmper team is passionate about rolling up their sleeves and working hard to help clients get down to the business of building success. Daily life at the firm is fast-paced, varied, collaborative, and organized around shared accomplishment – with our clients and each other.

We recognize, of course, that those considering EisnerAmper as an employer will bring different priorities to their search, depending on their background, point of view, and personal or professional goals. To foster an environment that encourages individual advancement, the firm sponsors a number of initiatives which acknowledge those differences, and support the benefits that can come when people of similar interests work together.
Values
Integrity

Act with integrity at all times
Employees
2,045 US Employees
Industry
Certified Public Accountants & Consultants
We're Hiring!
Company Snapshots