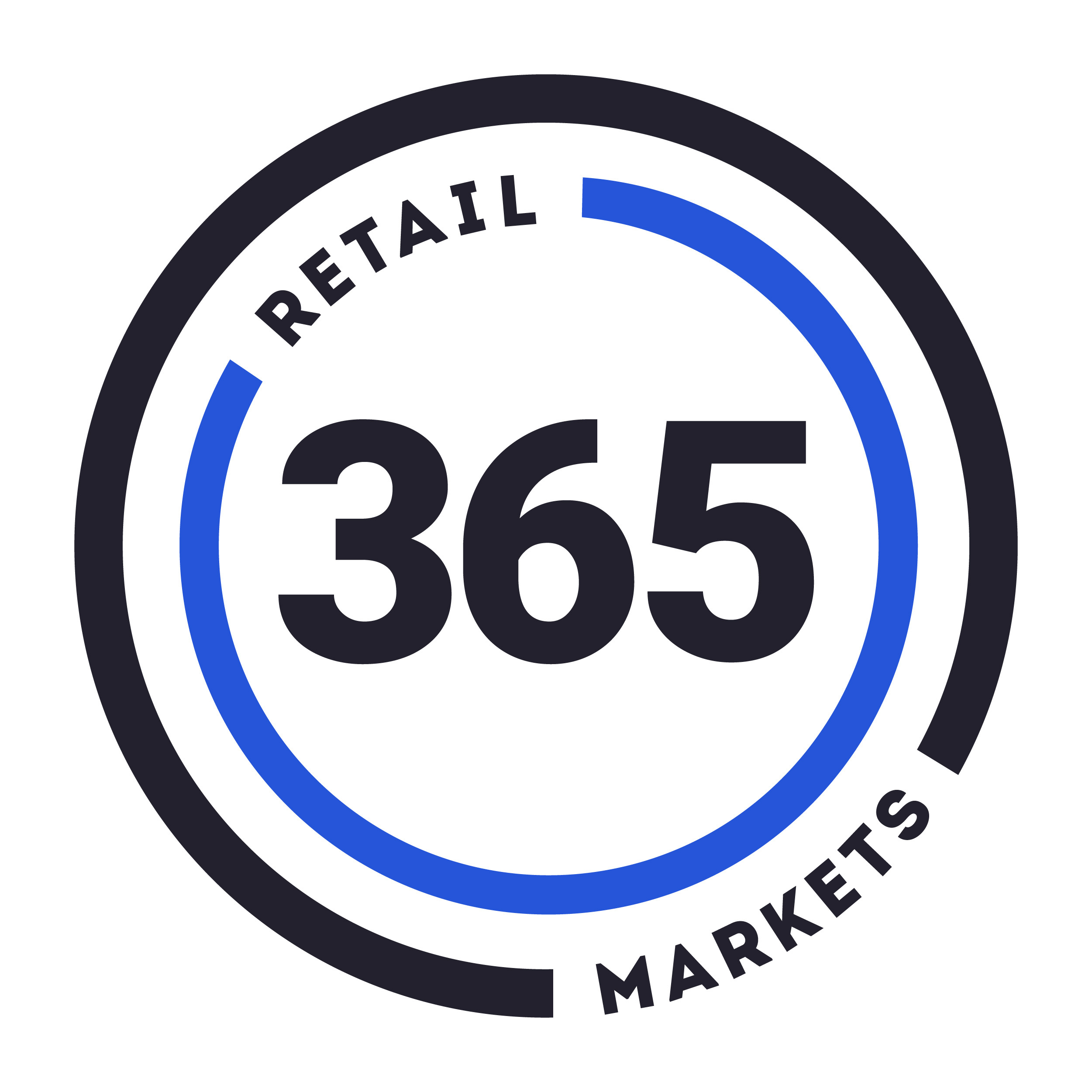 365 Retail Markets
365 Retail Markets
365 Retail Markets works with the top foodservice operators around the world to help meet consumers snacking and meal needs. Over the past decade, 365 Retail Markets has grown quickly, efficiently, and enthusiastically to become the global leader in self-service convenience technologies.

The combination of MicroMarket, vending, mobile, cooler, and dining technologies creates a cutting-edge point-of-service platform for any type of business or location. Every 365 strategic partnership includes unique technology solutions, marketing, and engagement services as well as a dedicated, experienced team that caters to each and every operator's business.

365 strives to not only continue to be the market leader but a trusted partner. It is their mission to continue revolutionizing the foodservice industry and propel it into the next decade.
Purpose
We believe in growing and protecting our customer's businesses through partnership. We look at what our partner's needs are, and we solve those problems with innovative, diverse, and secure, self-service technologies. We are more than just the technology provider, we are your foodservice convenience partner.
Vision
Becoming the best global convenience service technology provider that gives consumers a frictionless experience with innovative hardware, software, and support.
Mission
365 Retail Markets is dedicated to developing the highest quality of POS Convenience Technology delivered with expertise, energy and strength.
Additional Culture Details
At 365 our client's objectives are our objectives. In the past few years, we added a new ERP system to streamline external sales and internal processes. We implemented Zendesk, a new help center for internal and external use and created an internal ticketing system to streamline calls and requests for clients. We hired key sales positions, marketing and communications, human resources, and beefed up our support team to have client coverage 24/7. Our company values that we live by are:
•    Innovation
•    Collaboration
•    Accountability
•    Service
•    Harmony
We strive for 100% customer satisfaction and 100% employee satisfaction. That is at the core of who we are and who we will remain.
Values
iCash

Innovation
Collaboration
Accountability
Service
Harmony
Company Snapshots