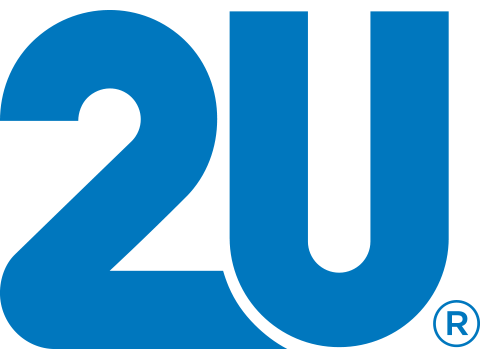 2U, Inc.
2U, Inc.
Eliminating the back row in higher education is not just a metaphor–it's our mission. For more than a decade, 2U, Inc., a global leader in education technology, has been a trusted partner and brand steward of great universities. We build, deliver, and support more than 250 digital and in-person educational offerings, including graduate degrees, professional certificates, Trilogy-powered boot camps, and GetSmarter short courses. Together with our partners, 2U has positively transformed the lives of more than 150,000 students and lifelong learners. To learn more, visit 2U.com.
Purpose
Help our university partners deliver life-changing outcomes for their students.
Vision
Transform the future of higher education.
Mission
To eliminate the back row.
Additional Culture Details
2Utes share a common belief in the power of higher education to transform lives for the better. Every 2Ute—regardless of office, department, or tenure—is passionate about helping our university partners deliver life-changing outcomes for their students. That creates a unique alignment among stakeholders. We know that when students win, universities win, and 2U wins. That alignment of interests creates a purpose-driven business model that is compelling and powerful for employees.

At 2U, we believe that every person counts; each person is and feels included; and when we each lean in and do our part, we are better individually and collectively. This philosophy is fundamental to the learning experiences we create with our university partners and is at the core of the company we are building. Motivated by the common goal of reimagining education, we work in an environment that promotes innovation, creativity, and excellence, and this is what we call #Lifeat2U.

Values
Cherish each opportunity.

Life is short, so treasure every moment.