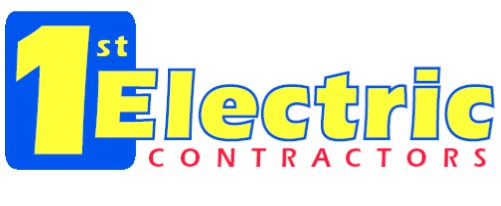 1st Electric Contractors, Inc.
1st Electric Contractors, Inc.
Established in 2002, 1st Electric Contractors is an industry-leading, full-service electrical contractor specializing in mixed-use residential/commercial buildings, as well as site infrastructure and development. Since the company's inception, it has been our mission to provide quality installations, first-class service, and customer support. 1st Electric Contractors, Inc. has proudly served the Colorado Front Range and mountain communities for over 16 years.

We treat every project--from a small tenant finish to a multi-million dollar project--as an opportunity to show our customers that they are our #1 priority. Our goal is to be known as being "1st in quality and 1st in service" in the electrical contracting industry.
Purpose
Our purpose is to be a trusted electrical subcontractor partner who provides our clients with a simple, efficient, and stress-free solution to their electrical subcontracting needs, while always striving to exceed expectations.
Vision
To be Colorado's most trusted and innovative electrical subcontractor in the industry; dedicated to evolve as our customer needs change. Through the efforts of our exceptional team, 1st Electric is committed to being the best performing subcontractor on every project.
Mission
1st Electric Contractors, Inc. is a company devoted to becoming a trusted provider of exceptional electrical subcontracting services in Colorado. Our mission is to align the client's vision with our experienced team to create the best possible project that exceeds expectations. We view ourselves as partners with our customers, our vendors, our employees, and our community.
Additional Culture Details
Provide educational opportunities to every employee, both in the classroom and on the job, to grow and learn every day.
Support our employees emphatically.
Encourage and support employee safety; acknowledge those that are looking out for and educating other team members.
Recognize and celebrate achievements.
Coach and support team members.
Strive for an equal balance between work and family time.
Promote from within 1st.
Committed to maintaining our family 1st values, while simultaneously navigating record growth.