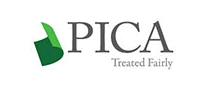 PICA, a ProAssurance Company
PICA, a ProAssurance Company Overview
As a part of the ProAssurance family of companies, our Franklin, TN office provides medical professional liability insurance to Podiatrists and Chiropractors.
Vision
We will be the best in the world at understanding and providing solutions for the risks our customers encounter as healers, innovators, employers, and professionals.
Mission
ProAssurance Mission: We exist to Protect Others.
Values
Unbending Integrity
:
We make decisions, choose actions and use words that are honest, fair and ethical.
Leadership that works
:
We respect the diverse talents, abilities, and skills of our employees, empower decision-making at the most appropriate levels within the organization, and provide assistance and information when needed.
Superior Relationships
:
We invite participation from others, offer our ideas and assistance, and look for opportunities to help others succeed.
Infectious Enthusiasm
:
We are excited about what we do and seek to energize and inspire others.
Awards
Top Workplaces Regional Awards