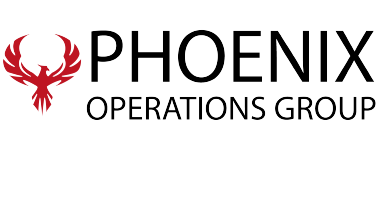 Phoenix Operations Group
Phoenix Operations Group
Phoenix Operations Group is an engineering services company that protects US Warfighters and supports US Intelligence eorts. As a small business operating in the Baltimore & D.C. metro areas, we rely on innovation to continually advance our employees' skills and provide game-changing solutions to our customers.

Phoenix specializes in inter-agency analytics that connect our federal, military, and commercial clients with shared mission solutions. We do this with Big Data technologies, Machine Learning techniques, Cloud-Hosted platforms, and enterprise architectures.
Purpose
Empowering our team to work toward personal goals makes us stronger as a whole. With an emphasis on personal growth, our entrepreneurial-minded team values collaboration, and trust.
Values
Customer Focused

Putting customers' needs first and building strong relationships.