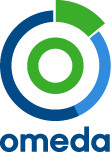 Omeda Holdings, LLC
Omeda Holdings, LLC
Purpose
Our company purpose is to empower our clients and employees to be their best selves.
Vision
Our vision is to create the leading audience platform for content creators and marketers.
Mission
Our mission is to partner with our clients to better communicate, retain, grow and monetize their audiences.
Additional Culture Details
We value people who are professional adults and treat others with respect. We understand and appreciate that people have a life outside of work. The two values and expectations create an environment of trust, respect and appreciation for life - both at work and home.

Based on our roots as a family business, our philosophy is to treat our employees like professional adults. With this comes complete trust that they will do whatever it takes to get their job done. We offer flexible schedules with the hope that people will use it to create their own work/life balance and many of our employees take advantage of this to coach their kids sports teams or be on a school committee. Omeda also offers a generous time off policy utilizing vacation, PTO and sick time which helps parents take care of themselves or sick family members and still take a vacation. With our focus on the end game, we have created a family friendly environment that allows people to have a great career and a family life.
Employees
153 US Employees
Industry
Enterprise Software