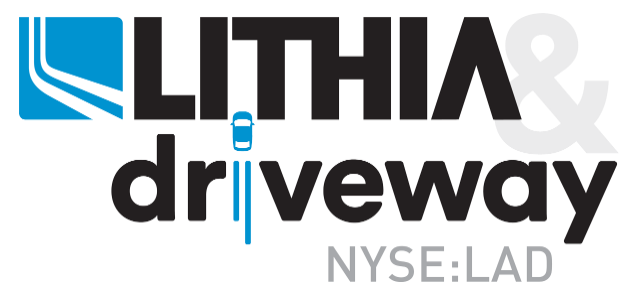 Lithia Motors, Inc.
Lithia Motors, Inc.
At Lithia, our people are the heart of our organization. Providing a great workplace for high-performing teams is just one of our goals. With our mission, "Growth Powered by People," we aim to do our very best every day and have fun while working together.

Lithia Motors, Inc. is one of the nation's fastest-growing automotive retailers listed on the Fortune 500 (NYSE: LAD). With multiple groups and 182 stores located in both urban and rural markets, coast-to-coast including Alaska and Hawaii, we've got lots to offer.

We attract and retain people from diverse backgrounds and all walks of life by offering growth opportunity, continued training and options for advancement. Our early beginnings were the road map leading us to our success of today. A journey filled with healthy challenges and exciting opportunities.

We're a company that believes in our core values and lives them through personal ownership, an entrepreneurial spirit, high standards and constant improvement, all while thriving in a dynamic work place. The result is a stronger, more nimble organization prepared to move forward together.
Purpose
At Lithia, we're driven to constantly improve the lives of our people, our customers and our communities.
Vision
To be the highest performing automotive retailer.
Mission
Growth Powered by Our People - Our growth is driven by our people making a positive difference in the lives of our customers and fellow employees.
Additional Culture Details
Our entrepreneurial culture forms the foundation of our business strategy. We support independence and variation in our operating models in order to unleash the potential of all our people. Mutual trust enables us to make decisions in the long-term best interests of the company. We strive for high customer retention and strong market share while controlling costs to yield stellar profit performance.
Employees
20,825 US Employees