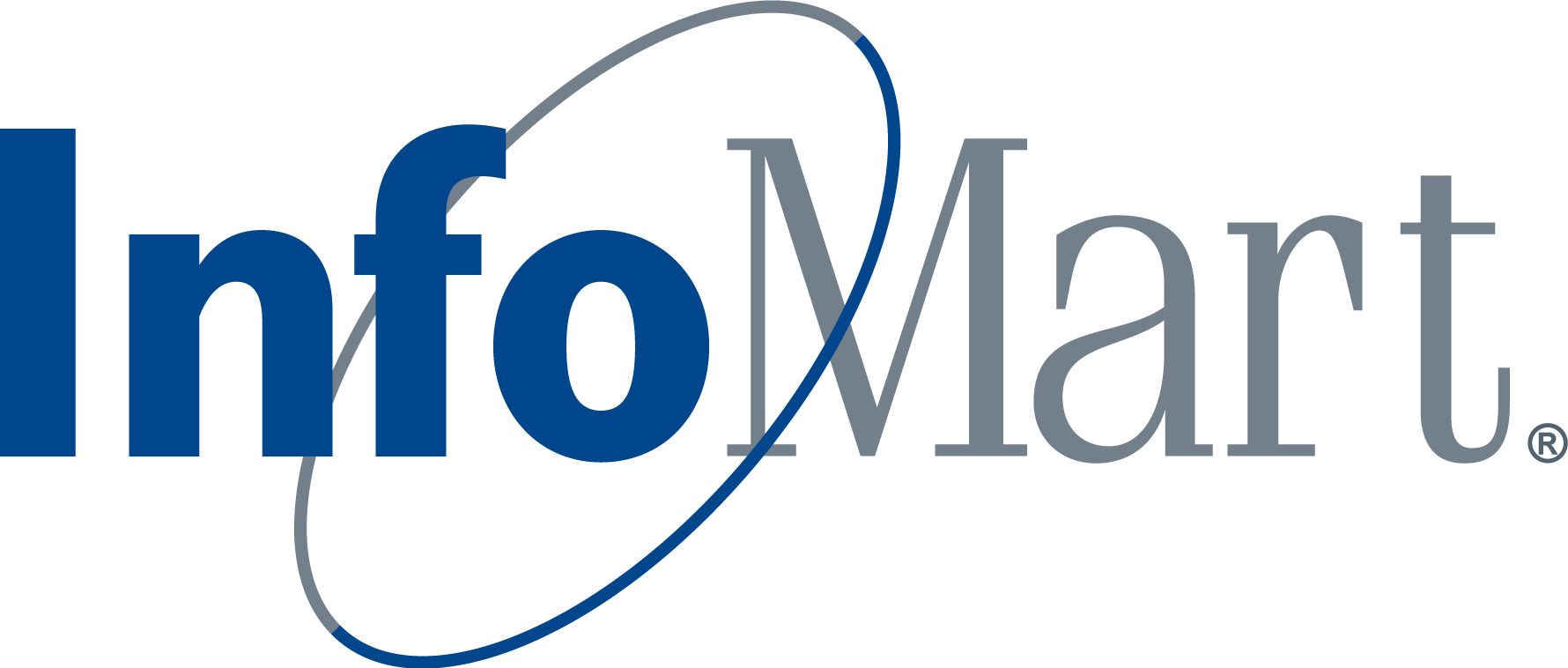 InfoMart, Inc.
InfoMart, Inc.
InfoMart has been revolutionizing the global background and identity screening industry for nearly 30 years, providing businesses the information they need to make informed hiring decisions. They've modernized talent onboarding with customizable programs and innovative technology, including a recent first-to-market biometric identity authentication application. They have achieved NAPBS accreditation in recognition of their consistent business practices and commitment to compliance with the FCRA. The company is dedicated to customer service, speed, and accuracy, and it has been recognized for its success, workplace culture, and corporate citizenship with over 40 industry awards. InfoMart is owned and operated by Tammy Cohen and is a certified Woman-Owned Business Enterprise. GET THE WHOLE STORY at backgroundscreening.com
Purpose
While background checks are at the heart of who we are and what we do, there's a lot more to InfoMart's story than just providing information. Our story is one of success, dedication, and commitment to our company's purpose. For more nearly three decades, InfoMart has been defined by our devotion to quality results, innovation, and unparalleled customer service.
Vision
InfoMart leadership and team members work to create a workplace culture that values respect: to our customers, each other, and our community.
Mission
Our mission is to develop seamless, technology-driven products that make background screening simple and transparent and empower people to hire and get hired as quickly as possible anywhere in the world.
Additional Culture Details
InfoMart has been recognized nationally for the uniqueness of our workplace culture. Our jobs are fast-paced and require uniform dedication to quality and turnaround time. We know that a happy workforce is a productive one. So, in 2011, we created the I'M InfoMart program.

The I'M InfoMart program is made up of employee-led committees that provide staff with opportunities to improve their work/life balance, grow professionally, and contribute to their community beyond background checks. They're known as the I'M Committees, and there are five in total: I'M Celebrating – From holiday parties to football kickoffs, this committee decorates and executes all our office celebrations. I'M Celebrating gets the company in a festive mood for events like Valentine's Day and our holiday cookie exchange and raffle. | I'M Growing – The growth of our employees' professional skills is important to InfoMart. This committee organizes lunch & learns, designs team-building activities, runs our "Teach Me Tuesday" training sessions, and manages our company-wide FCRA certifications. | I'M Fit – Dedicated to promoting the physical and mental health of our employees, I'M Fit coordinates monthly fitness challenges, vegetarian potlucks, summertime recesses, our company softball team, and our annual Biggest Loser competition. | I'M Giving – InfoMart believes in giving back to the public. This committee leads fundraisers like school supply drives, hosts regular volunteer events, works with I'M Fit on charity walks, organizes an annual Spirit Week, and keeps staff connected with our community. | I'M Living – A work-life balance is an important ingredient for a happy and healthy life. I'M Living hosts lunch and learns, brings in financial advisors, coordinates the company's vendor discounts, and fundraises for our Employee Emergency Fund.

Additionally, InfoMart has developed a comprehensive training initiative called Teach Me Tuesdays that prepares new employees, updates tenured employees, and encourages continuous learning and coordination between all departments. This training program also provides the bonus of fostering camaraderie and teamwork between employees, from entry-level team members to leadership. Employee training at InfoMart is about more than just teaching people how to do a job; it's about inspiring employees to work together toward a common goal: continuous professional development.
Values
Diversity & Inclusion

As a woman-owned company, InfoMart embraces diversity and inclusion initiatives of all kinds. We strive to ensure our employees have a safe, respectful, and positive workplace environment.
Awards
Top Workplaces Regional Awards