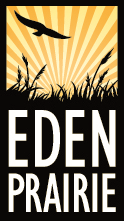 City of Eden Prairie
City of Eden Prairie
The City of Eden Prairie is a pioneer in the public sector. A progressive organization where standards are high. A place where goals are aligned to the greater mission and are achieved, resulting in a high-performing organization. The motivation and drive demonstrated by our employees creates a culture of pride. We are an organization with leaders who value our employees and understand that each individual impacts our success. An organization where diversity adds value to our contribution. A place where employees can grow and develop in their careers while having time to enjoy life outside of work. And a City that was recognized as a StarTribune Top Workplace in 2014, 2015, 2016, 2017 and 2018 — a ranking that places the City among the best of the best in the state and the only city to receive such recognition in Minnesota.
Purpose
The City of Eden Prairie, Minn. has been recognized as a great place to work and raise a family for many years and is consistently ranked among MONEY magazine's "Best Places to Live." In 2010 MONEY magazine named Eden Prairie the #1 Best Place to Live in America, and the City has occupied the top three spots on MONEY's list.

Eden Prairie is located in close proximity to the Minneapolis–St. Paul metro area providing a perfect balance of small town feel and big city amenities. In addition to attractive residential neighborhoods and affordable housing options, the City boasts nearly 10,000 acres of land designated for parks and open spaces, miles of scenic views and a multitude of breathtaking lakes and beaches.

With a multitude of award-winning restaurants, a super-regional shopping center, top-ranked schools and a myriad of entertainment and lifestyle options, it's no wonder 95% of residents rate the quality of life in Eden Prairie above average in the City's biennial Quality of Life Survey.
Vision
Eden Prairie is a vibrant City characterized by the thoughtful integration of natural beauty and physical development that creates a highly desirable place for its residents and businesses.
Mission
Eden Prairie City government will foster respect for the past, plan for the future, and deliver high-quality public services that contribute to a strong sense of community.
Additional Culture Details
The City of Eden Prairie is a service organization. We take pride in what we do. We cultivate a supportive, encouraging and productive culture with a strong customer focus. We promote wellness and plan work/life balance into our goals. We value differences and foster inclusion. We achieve success by exhibiting our core values.
Values
Collaboration

We develop positive relationships inside and outside our organization. We build teams to create cohesive systems. We work toward a common goal and consistently find ways to bridge gaps. We care about people and build meaningful experiences to advance opportunities for all. We share our talents, skills and knowledge for the greater good.